"Bullwrinkles Back Bacon Pope"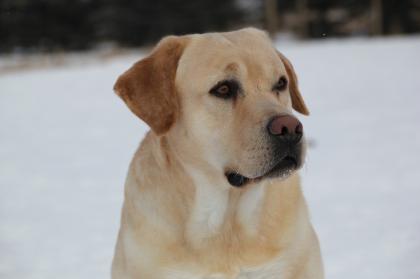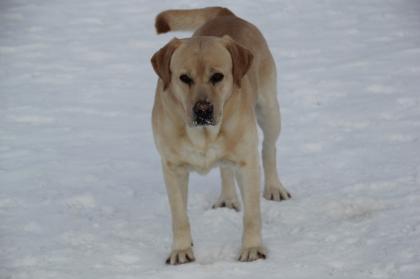 "Hello! My name is Bullwrinkles.......
no, not Bull-WINKLE!
I got the name as a result of looking like cross between a Shar Pei and a Charolais as a puppy ... if you don't know what those are, you better get your Google going - it is worth the laugh!
I was born the great US of A, and migrated up here as I heard that this is where they kept all the best looking girls!
Yup! There were right! I found the most gorgeous girls right here at Starstruck - Haha! For my first litter, I wooed the beautiful Olive, the charming gal she is! She and I had a fantastic litter of yellow and black pups in January 2013.
I have been doing my best to charm the ladies, and I've been having a few litters every year with some of these beautiful Canadian ladies!
I can father black and yellow puppies. I have had all the health tests I need for being on daddy-duty around here. You can read more about the health testing we dogs have to go through before we get a chance to have babies - just
CLICK HERE
."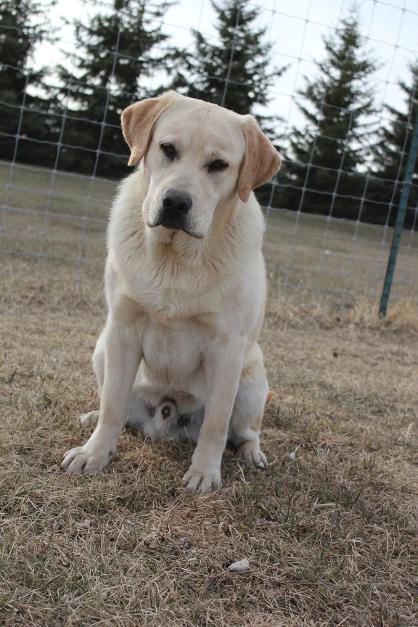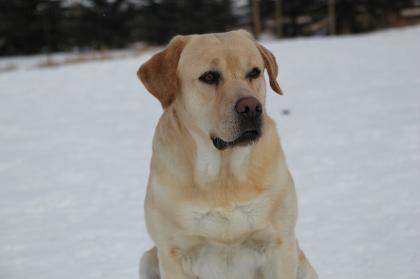 " I have just joined up for the Guardian program. My plan is to be a pet most of the time, and come back to Starstruck when I have a date.
Life is just too easy!
If you are interested in getting one of my future pups, or if you want to be a guardian for a great looking dog like me, be sure to contact the people with an
Adoption Application
soon.
Of course, you can't have the
best looking dog
here ... I am already taken! Ha ha ha! "