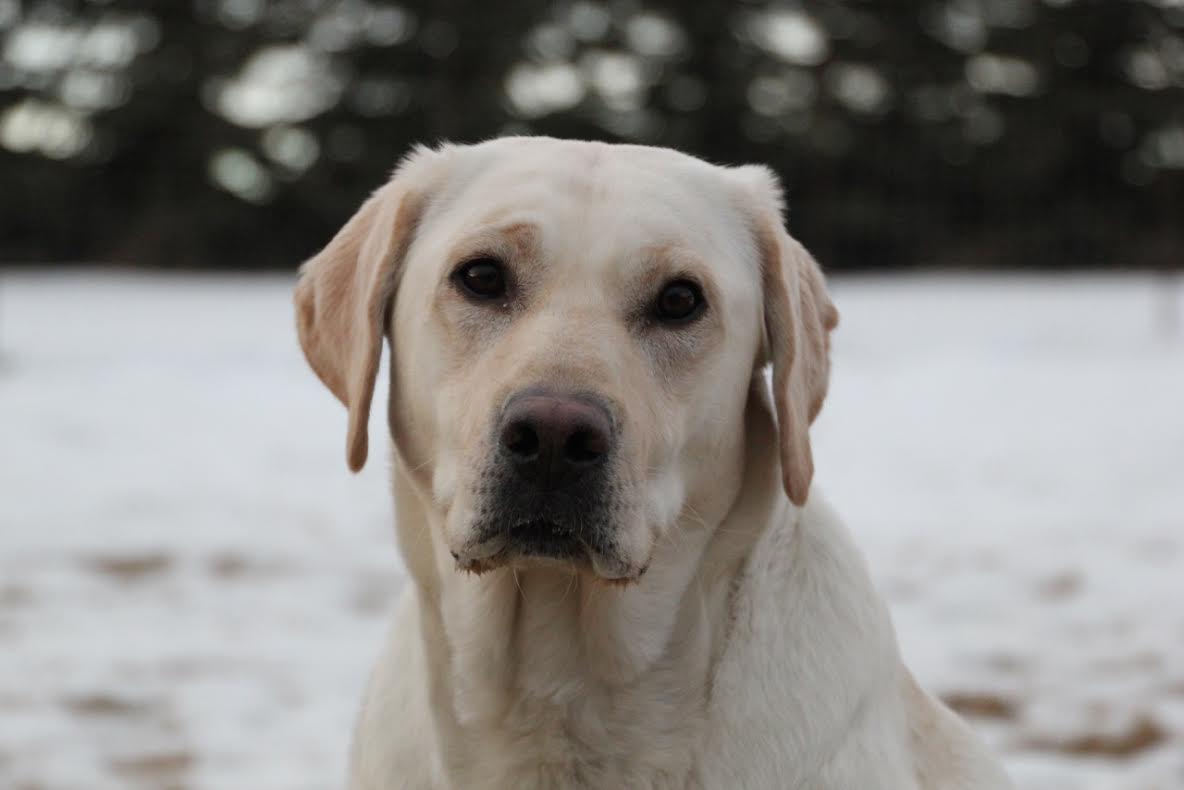 The very definition of a Labrador Retriever, our beautiful yellow female, DNA (Pronounced "Dee-En-Eh"), is a show stopper!
Ruby has completely aced her preliminary pre-breeding health screening, and will be expected to start having pups Spring of 2017!

She is able to produce all
six colours
, and perhaps even shades of yellow, white or red! It all depends who she chooses to have puppies with!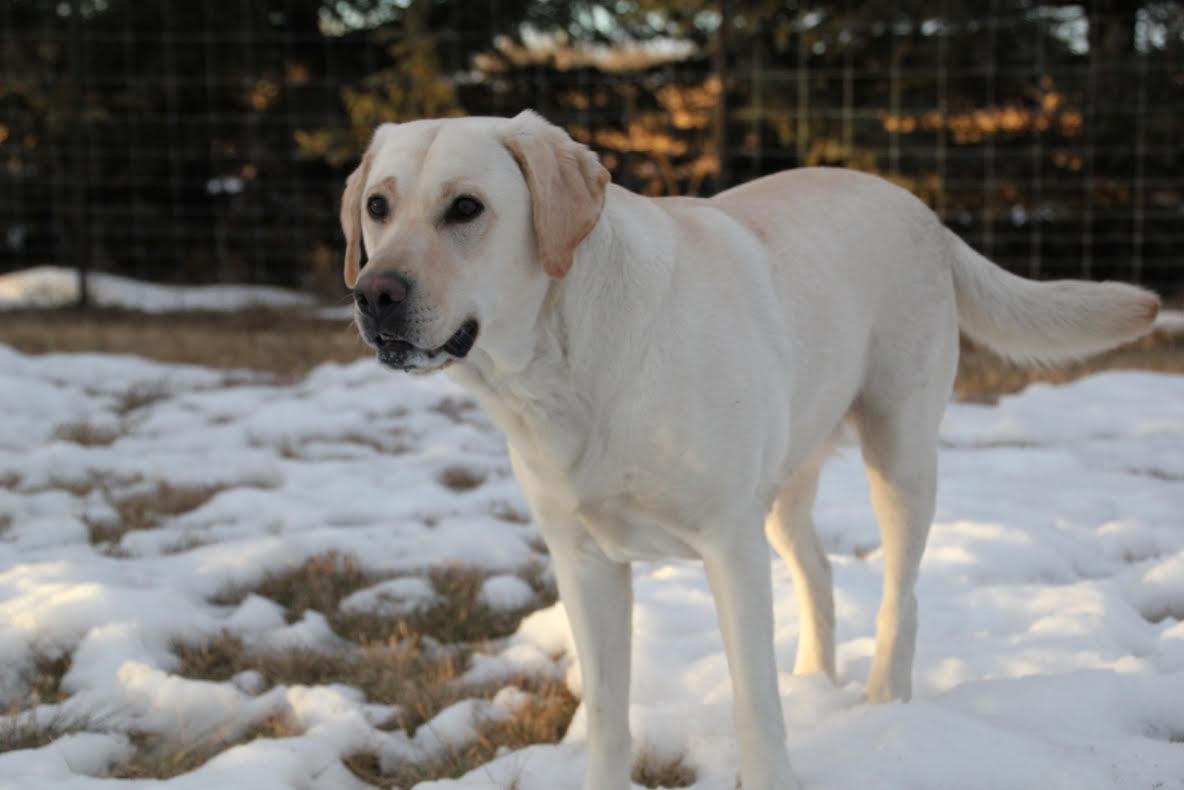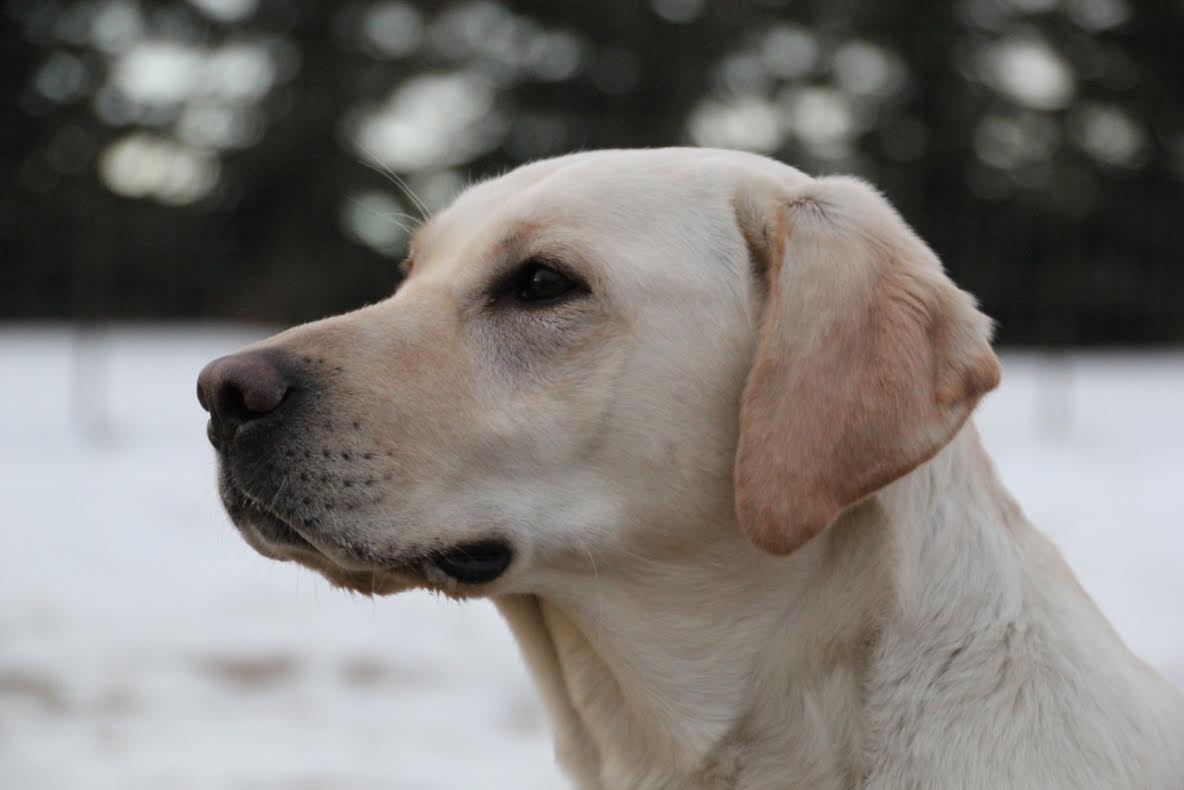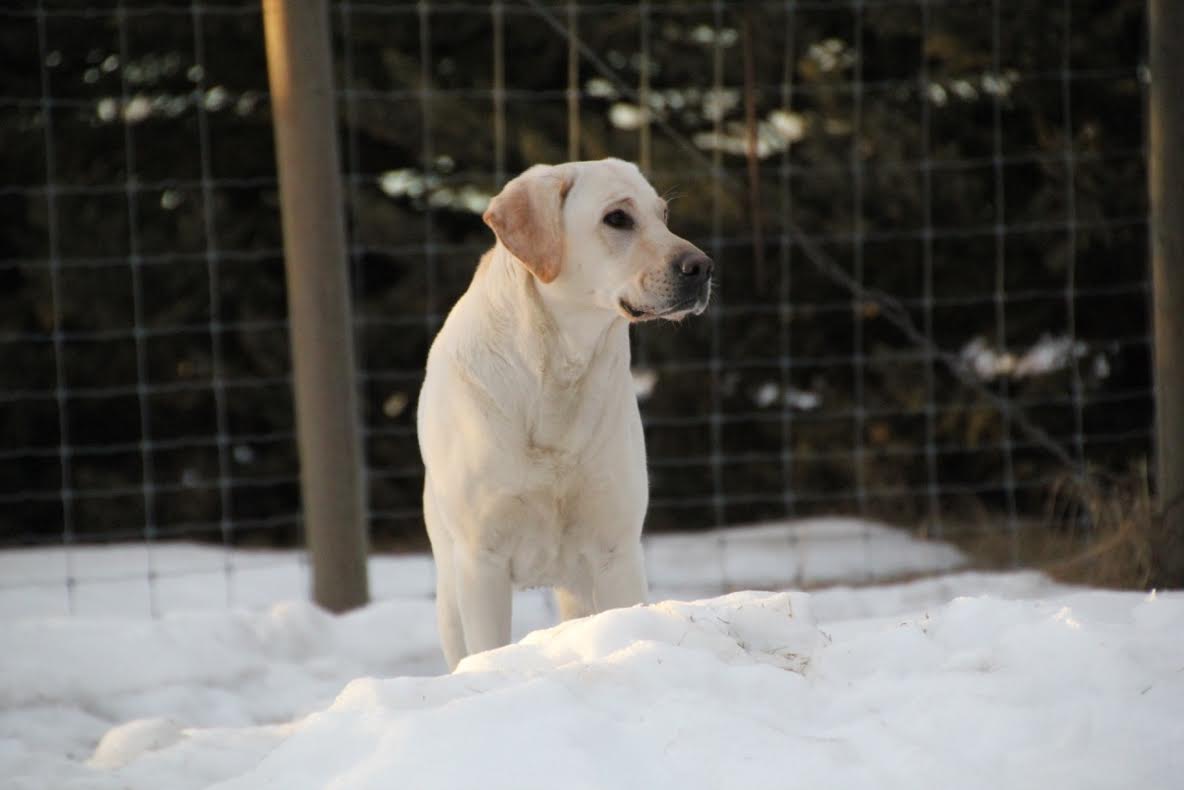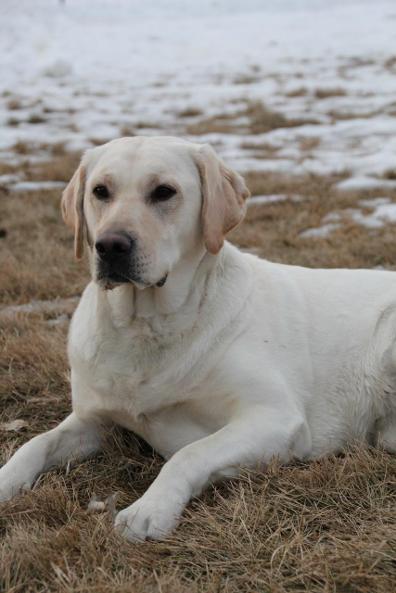 DNA has lived with her Guardian Family since she was a pup. She will only come back to us for a visit while she is caring for her pups.

If you want to know more about owning a dog just like DNA, or getting your name on one of her pups, be sure to have a thorough read through the purchasing information!