"Roobee"- The Pope's Saphire'N'Garnet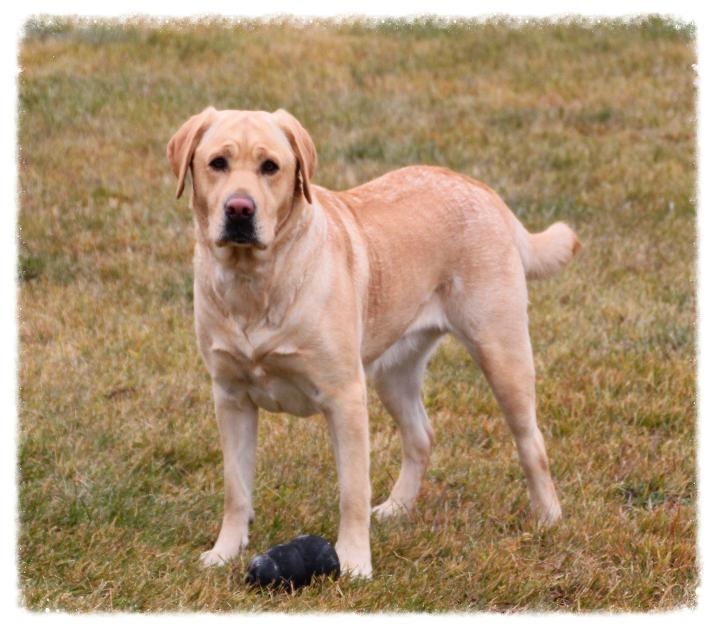 Roobee is a lovely yellow Purebred Labrador Retriever, she plans to have babies late 2016 or early 2017. This lovely girl has passed all her
health testing
, this means her babies are protected against any preventable Genetic Dieseases.
This beautiful girl is able to produce all six colors, if paired to the right man. These includes dilute versions of black, chocolate, and yellow! You may have heard about it already, but some people like these colours, and some don't. You can read our take on the matter
here
.
If you think you want to make the next step and look into getting a puppy or dog look at our
Purchasing Information
!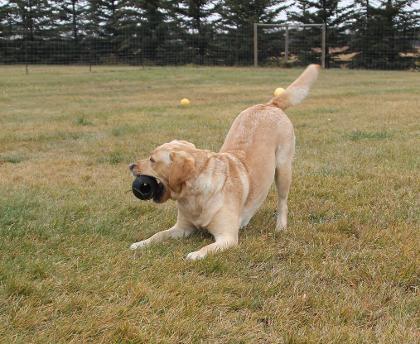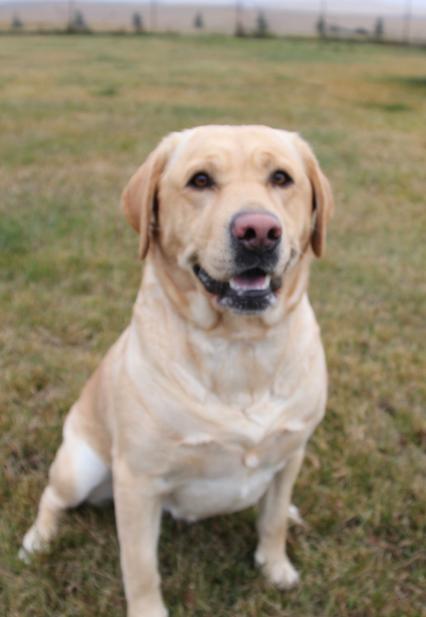 Roobee was born at Starstruck and has been living with her own family since she was a pup. If you or your family is interested in getting a pooch who could possibly be a parent too, check out our
guardian program
.
Roobee loves to play fetch and run around. She's also quite good at keep away... When she comes for a visit she is never to far from a ball or Kong.
Roobee comes from a family of "Ruby's." Check out
Ruby
her Sister! Recently, Ruby had pups, and two girls from her litter were coincidentally named Ruby (we had nothing to do with it)! Below are some pictures of Ruby/Roobee's parent's Virgo and Lacey.