"Saga" - The Pope's Sagittarius Riches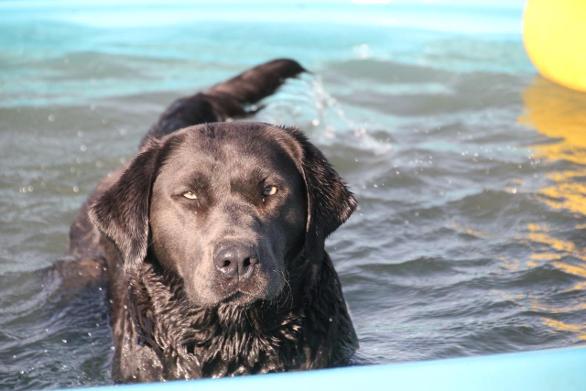 A truly stunning purebred Labrador Retriever, Saga is a dilute black, with light yellow eyes, making her turn heads anywhere her family takes her!
Saga belongs with a wonderful Albertan Guardian Family, enjoying the life of a pet, and a mother before she "retires" with her family furever!

Saga is a spunky gal, who loves the water, playing fetch, or general goofing around! There is never a dull moment with Saga close by ... she is a ray of happy sunshine!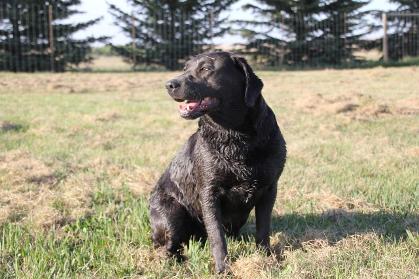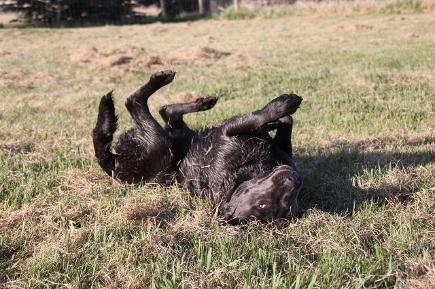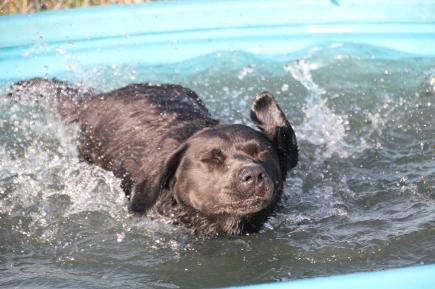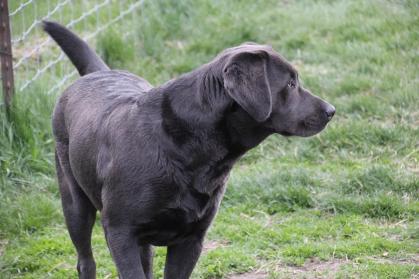 Once she passed her pre-breeding-health-screening. Saga joined the other proud members of our breeding program, having her first beautiful litter in 2016!
She is a wonderful Mummy!

Both of Saga's parents (pictured below) were also born as Starstruck Labradors, and have been retired with their own guardian families now that their daughter has grown up!

If you want to know more about owning a dog just like Saga, or getting your name on one of her pups, be sure to have a thorough read through the purchasing information!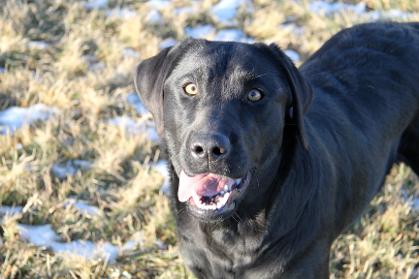 Gemini - Daughter of Frey and Leo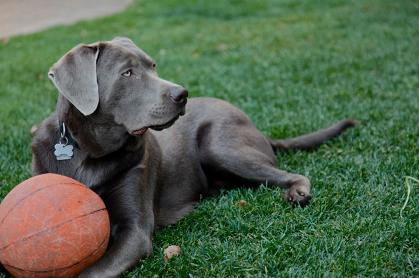 Bamm Bamm - son of Bullet and Raven