Our facility includes a fenced playing area for our Pooches to run and play all day :)
...this is also their pool pen in the Summertime!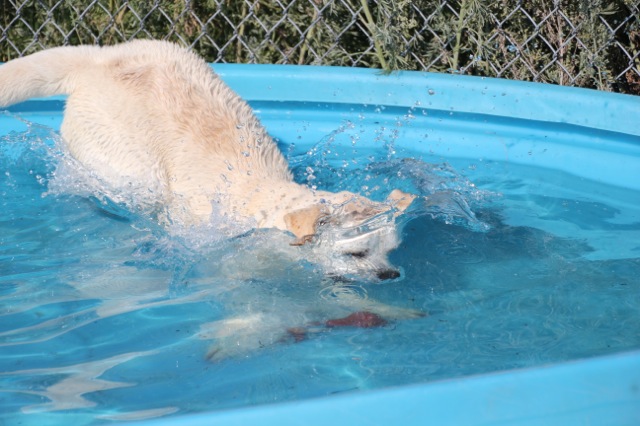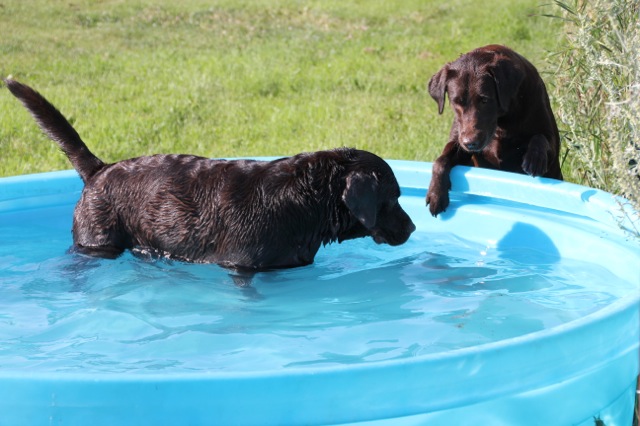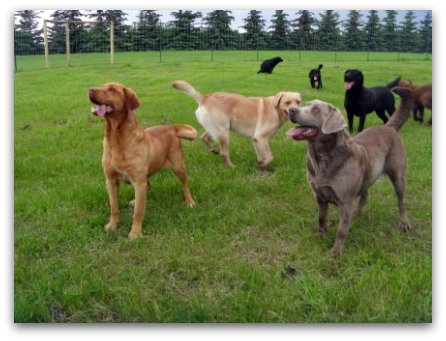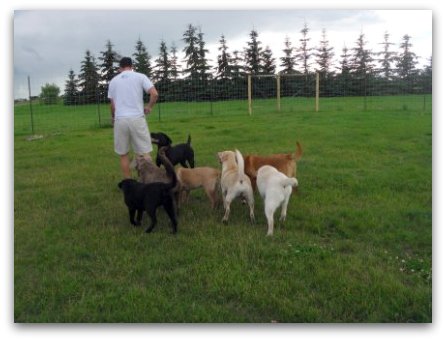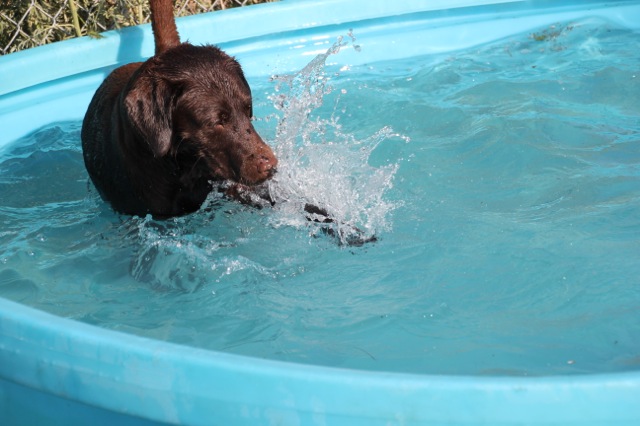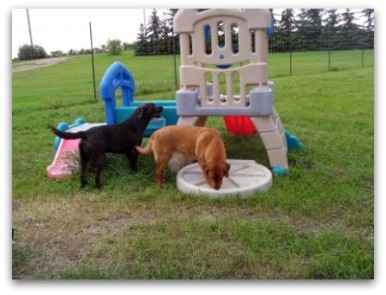 Little Tykes - Canine Play Centre!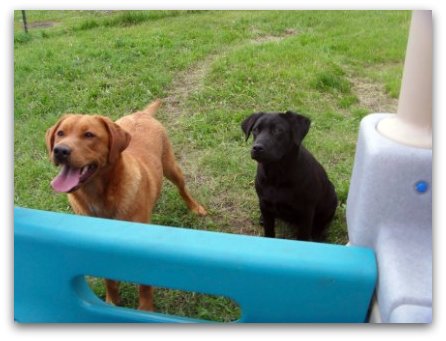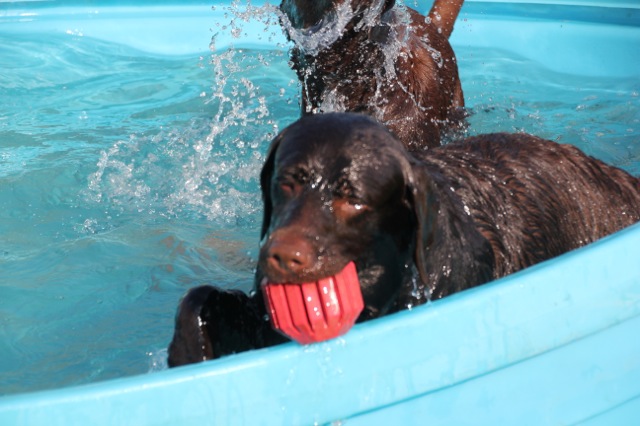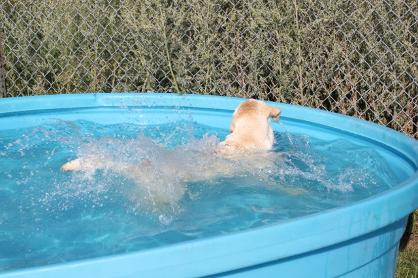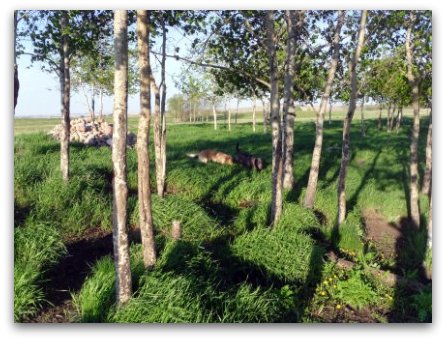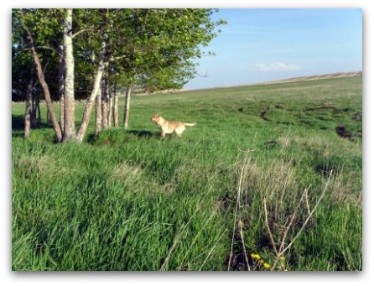 We wonder, can he see the forest through the trees?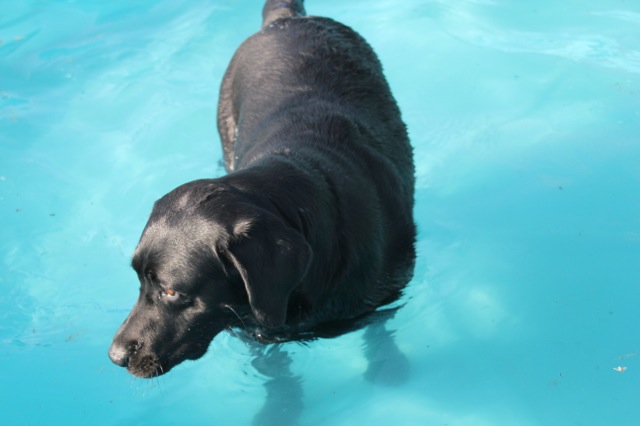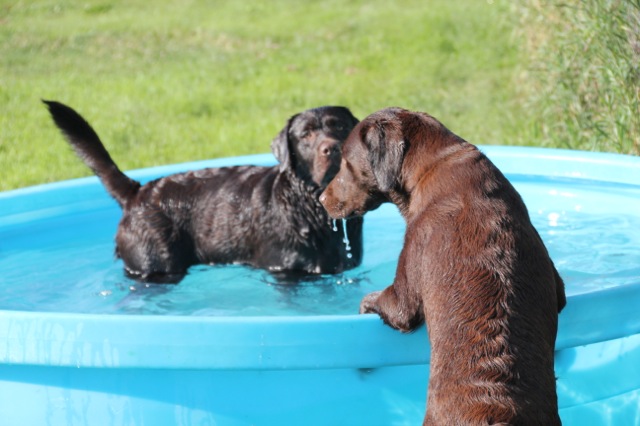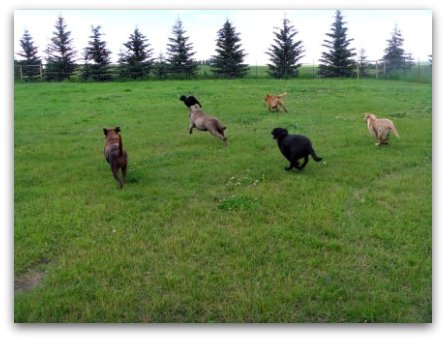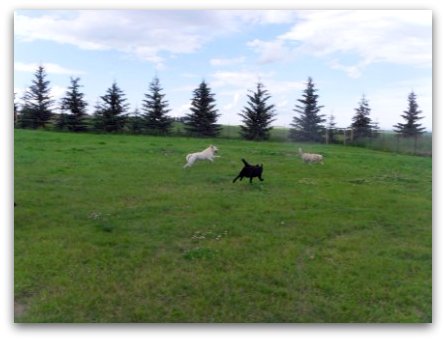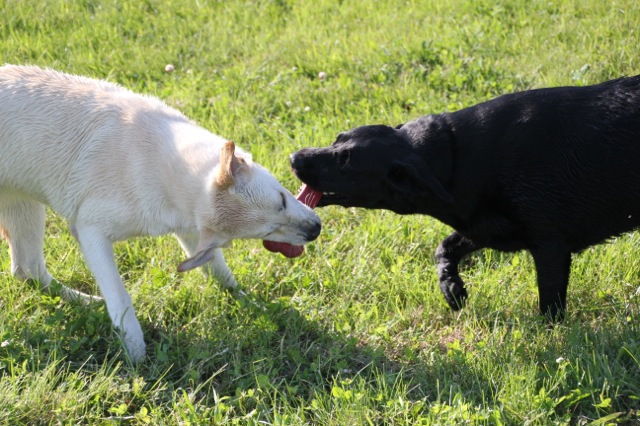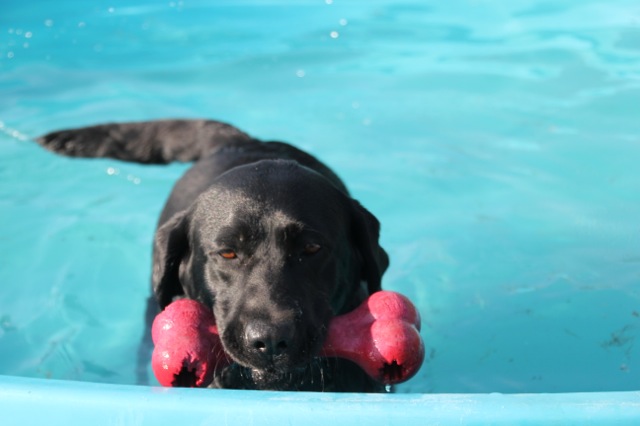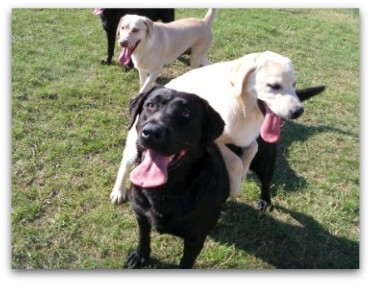 Bullwrinkles can't wait to be taller than Raven!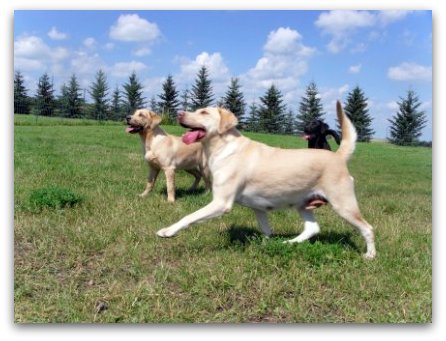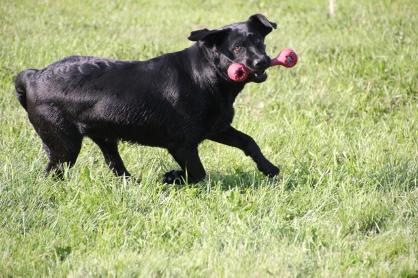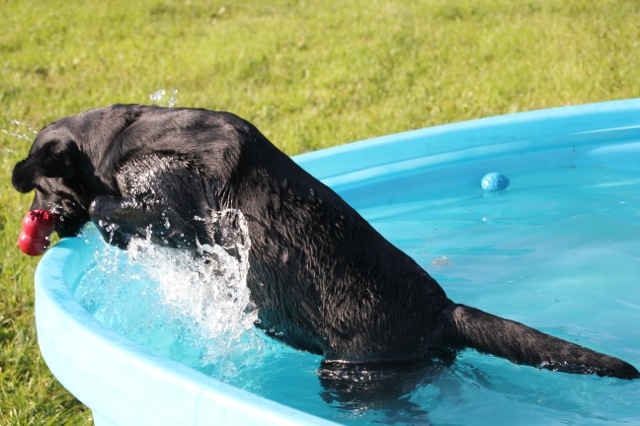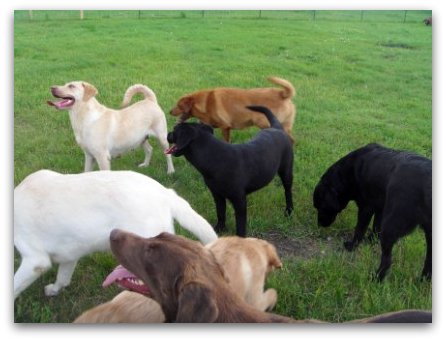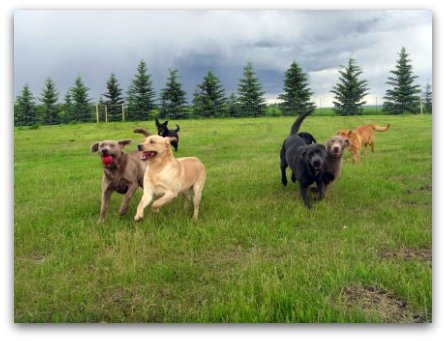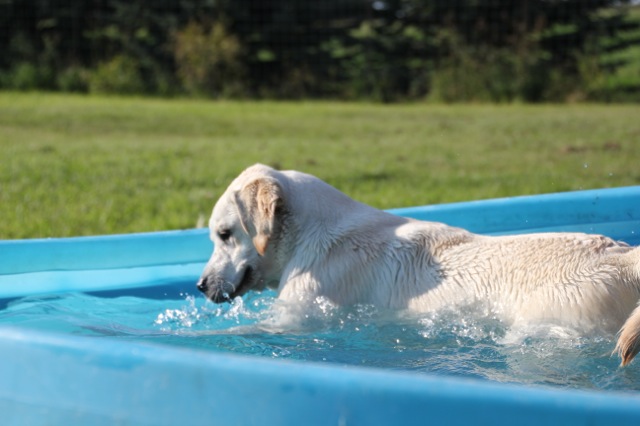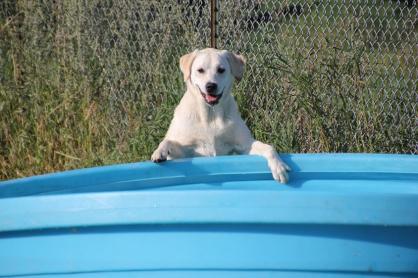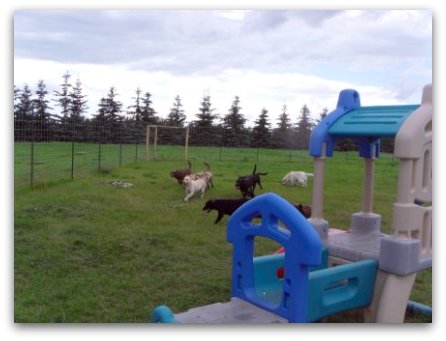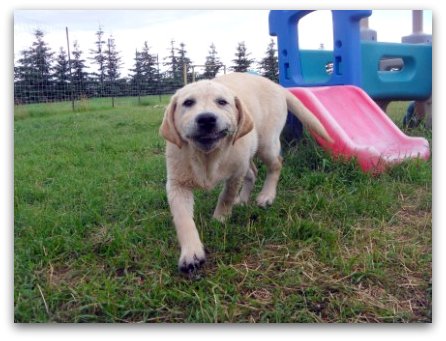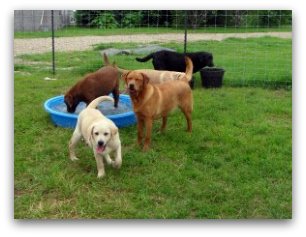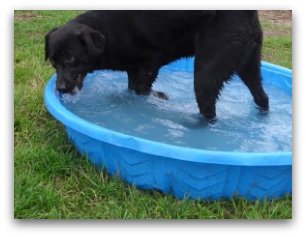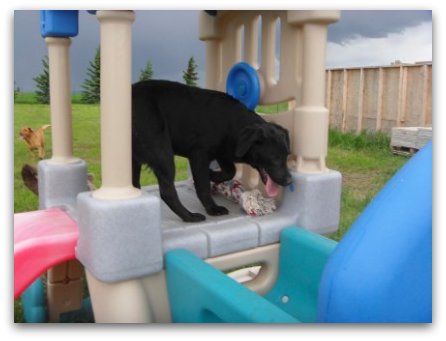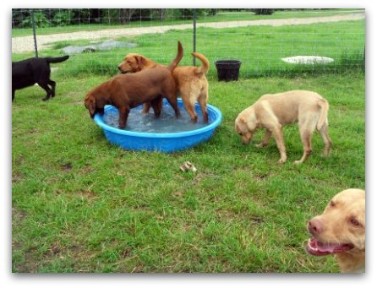 The puppy pool that never stays clean...