Meet our handsome stud-pooches!


Sorry! We do not provide stud services to other breeders or those who are thinking about breeding their pet(s). We strongly urge anyone who is thinking about breeding their dog (because your dog is the best, and all your friends want one of her puppies) to read about the health testing you absolutely must have done before you breed even just one litter!

"Everybody loves a Ginger"- Copper

Copper is such a sweetheart and a well mannered gentleman! Part of Copper's bloodline comes from Ferguson's Labradors, which was a kennel in Northern AB where we also got a few dogs (Hemsky, Chitto, for example) many years ago.
We are really excited to have a little piece of the Ferguson Family in our kennel again. Copper is a fantastic example of a balanced lab with a striking colour.
"This is the good life!" - Barrett

Born to Maggie and Beaver, Barrett is one of only two studs we have who were born at Starstruck. His family tree goes all the way back to some of our first litters and we are very excited to see what the next generation brings.
Barrett is very much loved and lives with a fantastic Guardian Family in Southern Alberta. Barrett enjoys camping, playing, and general
mischief making. Don't let his impressive build fool you though, he has a heart of gold...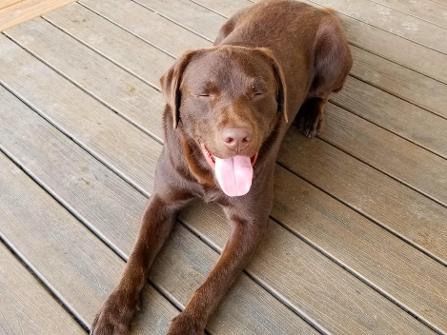 "Oh Wow! I am such a lucky guy ... see I thought I was meant to just be spoiled pet, but as luck would have it, I also get to be a Dad!" - Cooper

Cooper embodies over a decade of strategic and careful breeding, right here at Starstruck, with his family tree including Rooke, Lacey, Grumpy, Sandals, Salvator, Cayenne, Duke, Maggie, Biscuit, Papa, and Angie!
We've been waiting years for this guy, and can't wait to meet his pups! We are SO GRATEFUL to his family, who have graciously allowed us to let Cooper be a Dad!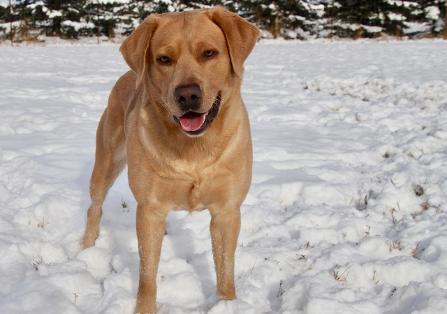 "If you build it, they will come! My field of dreams is a bit simpler, like playing my part in completing families, one pup at a time... and melting hearts" - Barley
With a mix of mostly hunting (American Type) and a little show (English Type) bloodlines, this handsome guy brings in even more genetic diversity to our lines! Barley is finished all of his health testing, and will be expecting pups this year. He could father black or chocolate pups, but not yellow.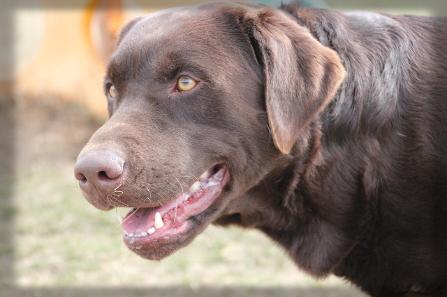 "I can be SUPER in many ways! Super goofy, super handsome, super cuddly, and I just have a super happy energy about me! I guess that's why I got the name..."
- Marvel

We have been swept off our feet with this new little guy, who is only about 60-65lbs. While many labs are bred bigger and bigger these days, we think of ourselves as lucky to have a little bit of variety and of course, genetic diversity!
Marvel enjoys being with people, and is the kind of guy who likes to take YOU for a walk, holding on to his own leash.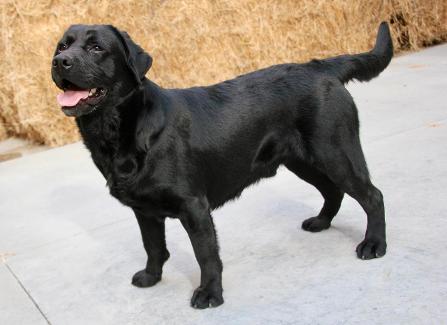 "If there were a market for professional cuddling, I think I would be over-qualified, but still love the job!" - Rasputin

This handsome guy comes from Russian lines, and we are very lucky to have him! Flying through health testing, he began siring litters in 2020.
He might be impressive looking, but don't be fooled! He is really just a cuddly clown, with a handsome face!
He is precious to us, and we are so lucky to have him as part of our breeding program. We can not begin to express how much we love him!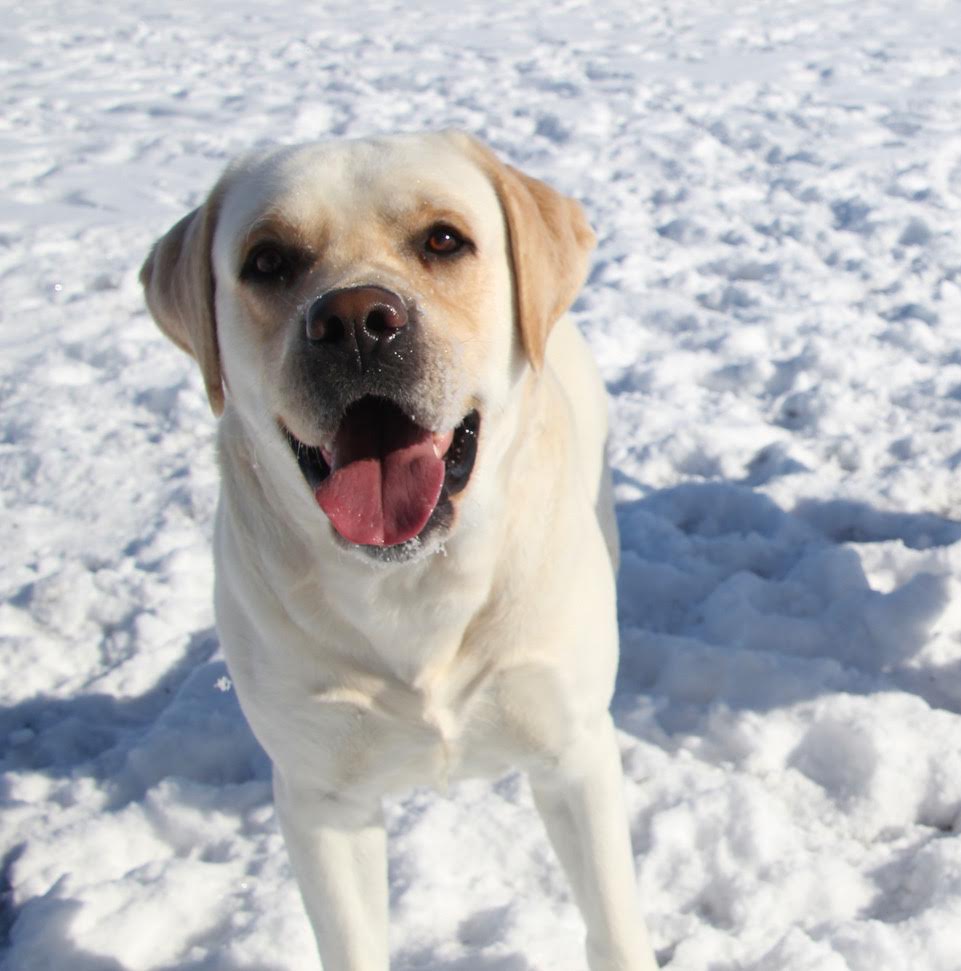 "It isn't easy looking this good all day, but I love this line of work! I am ready for anything ... swimming, playing, digging. I am one eager retriever! Leave it to me!" -Beaver
A medium-energy boy, Beaver is a full-time family dog, and a part-time stud! He has sired just one litter so far, but might be getting lucky again in 2018! Beaver was born in the USA, but brings back Canadian bloodlines! Beaver could father black or chocolate puppies!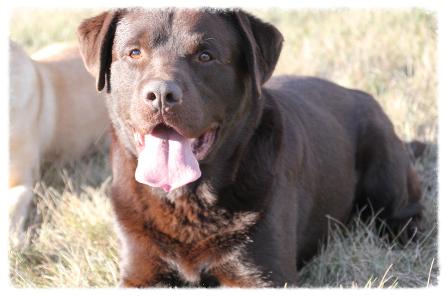 "You've heard the rumours. Most of them are true, but the legend lives on in my pups ... the cutest you'll ever meet!"
-Roman
Coming from Russian lines, Romanov (Roman for short) is one of two boys we've imported for diverse bloodlines. As you may have guessed, he can produce yellow and black pups, but not chocolates!
After passing the health screening tests we do prior to breeding, we hope to offer pups from Roman in 2020!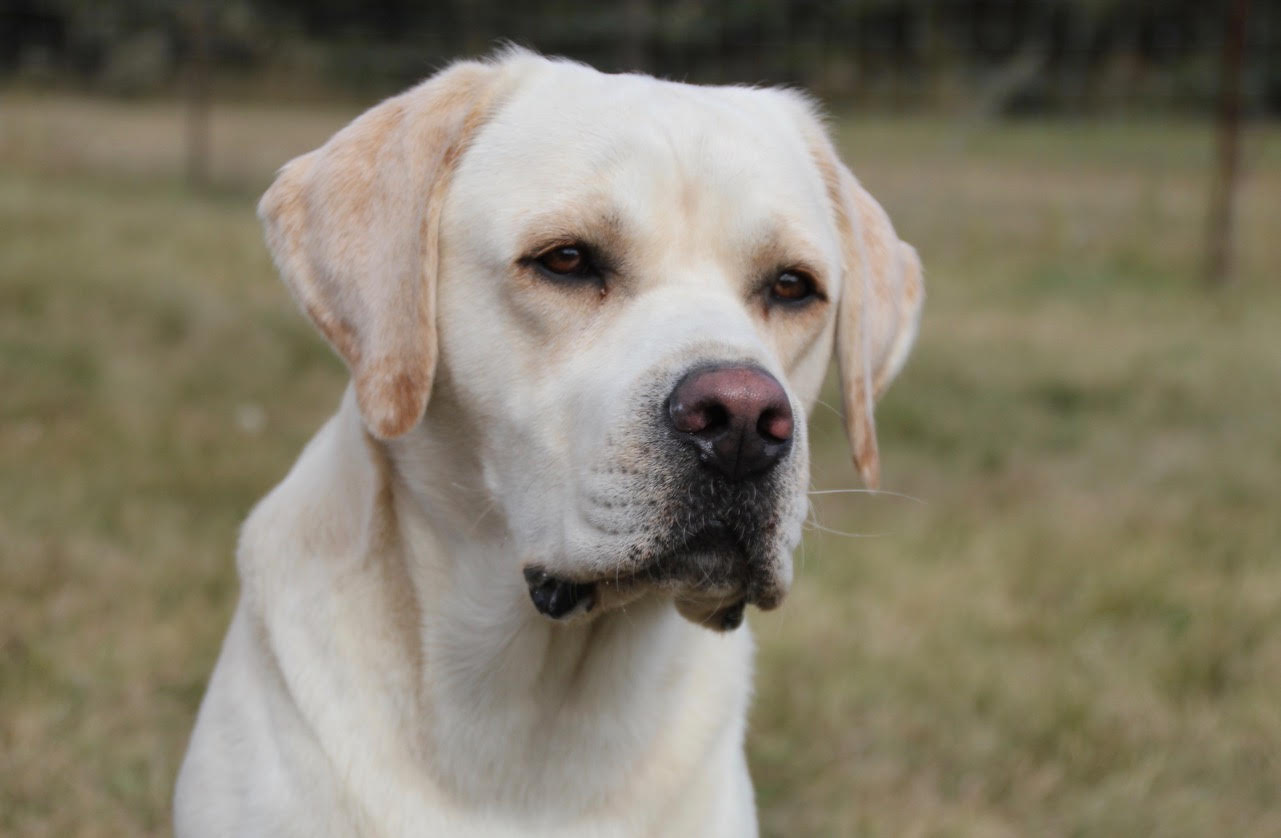 "Otse Tak! Tse mistse v Kanadi naykrashche! Lyudy dyvuyutʹ! Inshi sobaky dobrozychlyvi! A yizha naykrashcha ...
YA lyublyu yizhu!" -Perogis

Our new boy, Perogis is still just a pup, and won't be having pups until 2020, but just take a look at how handsome and gentle he is! What a sweetheart, very affectionate and a bit goofy too, we couldn't be more excited about having this guy, all the way from the Ukraine!
Yes! He is fluent in Ukrainian, Russian, and English. He also speaks cuddle, loves to play ball, and looooooves food!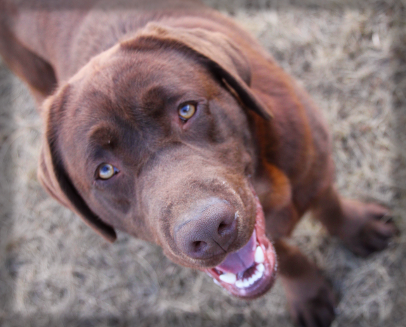 "If not for being a stud here at Starstuck, I think I would like the life of a superstar! Life in the spotlight, loved by the crowds, I could sing my way into anyone's heart! Half way there, living on a prayer!" -Bon Jovi
This handsome boy brings in new bloodlines, helping to increase the genetic diversity and outcrossing possibilities here at Starstruck!
Carrying yellow, Bon Jovi could father both black and yellow pups, but not chocolate. He is slightly smaller (although very stalky) than most boys, which is nice too see in a breed that can be too heavy, and over-done these days.
Bon Jovi has a happy-go-lucky attitude, always happy to sit down for a cuddle, until someone throws a ball! He has an awesome prey drive, and really likes to tear up the field on a sunny afternoon.