Why a name like "Starstruck Labradors"?
Because our story started when Valina's almost stopped...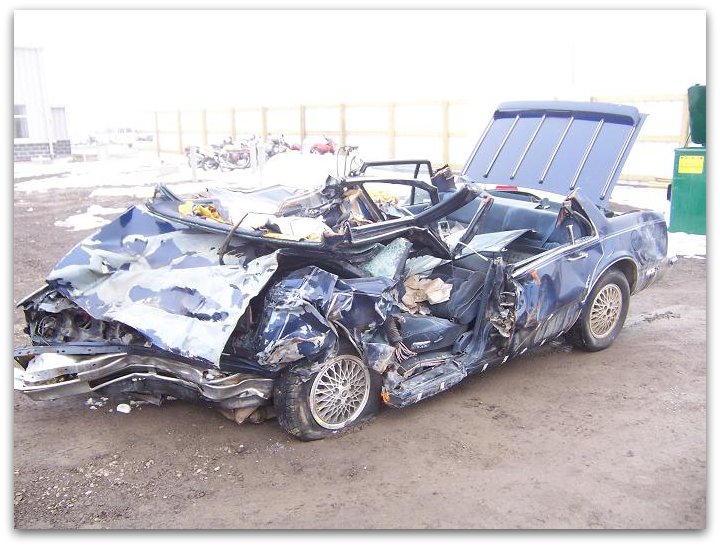 Valina was riding as the front-centre passenger of this car, which was hit head-on.
Valina was air lifted to hospital by STARS (non-profit) air ambulance on January 15th 2006, when the vehicle that she was traveling in was STRUCK head-on at highway speed. She survived! And it was the LABRADORS who gave her the spark she needed to get back up and keep smiling!
STARSTRUCK LABRADORS is named for, and proud to support STARS Air Ambulance. If not for STARS, there would be no Valina.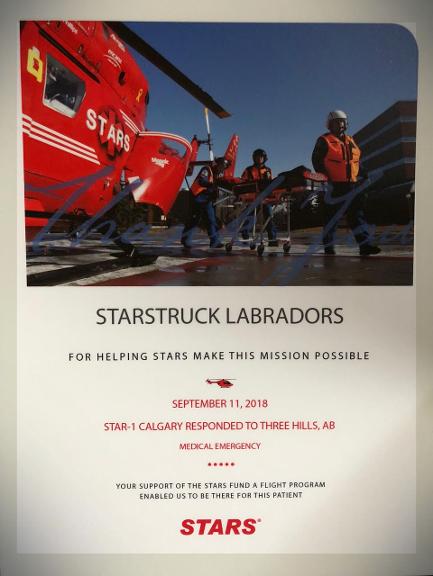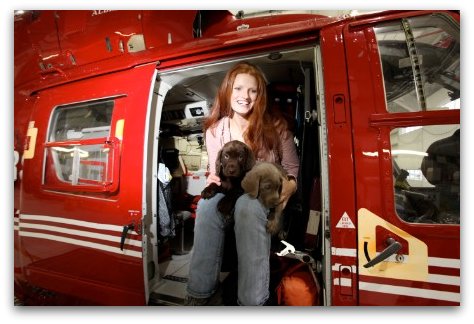 Can we ever thank them enough?
We'll give back...
$80,000 in charitable donations to date (2018),
including over $50,000 to STARS!
Valina, along with two of our pups, were featured in November, in the 2011 STARS Calendar!!! Valina also participated in a video for STARS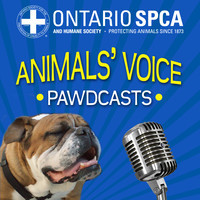 In 2013, Valina, along with Dr. Andy Mencarelli, DVM, participated in a OSPCA PAWDcast! During this radio-style interview, we discuss breeder inspections, ethical breeding, and all that goes along with it!

CLICK HERE to have a listen!
A BIG thank-you to Kate at the OSPCA for this wonderful idea!

We also support a family run SPCA in Mexico: the Society for the Protection of Animals in Ixtapa-Zihuatanejo, Mexico. We were married in Ixtapa, and consider the community our second home. We have found that our donations to animal welfare go a very long way in Mexico, that the need is great, and that our donation dollars stretch to unimaginable lengths! This is one of the only tourist destinations in Mexico that takes animal welfare seriously, and we encourage you to visit this amazing tropical paradise!!!

You can learn more about this excellent organization at: www.spazihua.org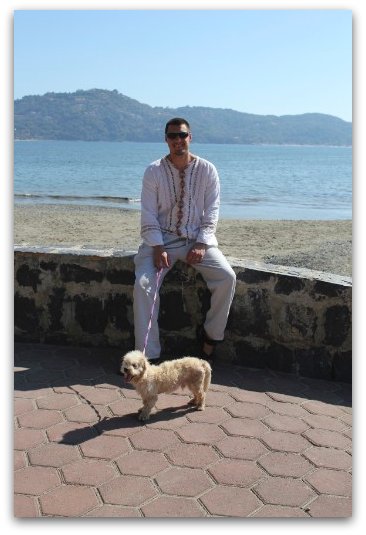 Carleton and a one lucky little fellow enjoying a break by the pacific.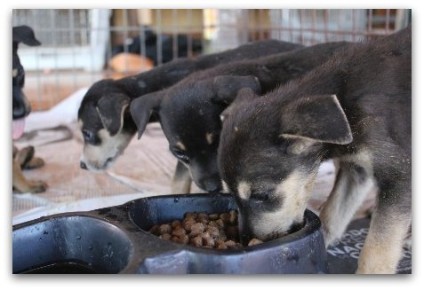 These little orphans have been doing great in the safe haven for animals here in Zihuatanejo.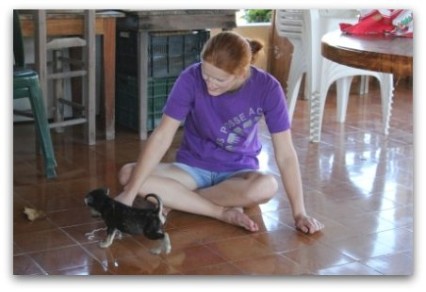 Here are a few of our furry friends in Ixtapa/Zihuatanejo!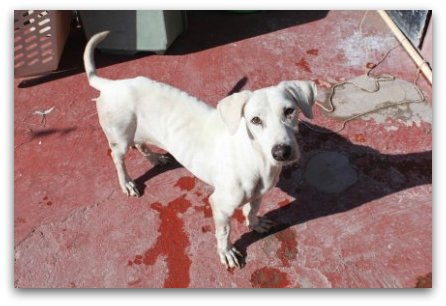 This little dear must have been in pretty bad shape before she was brought here.

Valina found this female under a dumpster three days before she gave birth, safely in the shelter.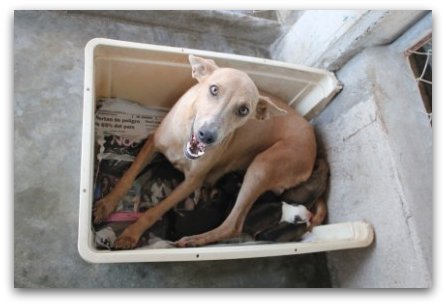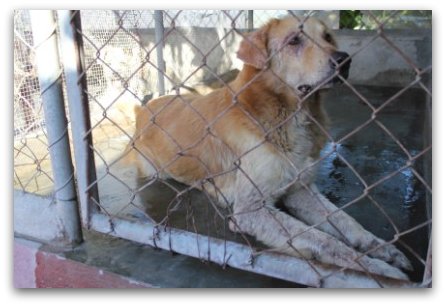 This sweet Golden Retriever must have met a few sour souls. He was so afraid when we found him under a car, but by the end of our trip he even picked his head up for a picture!

Here is a lab/rottweiler cross that Valina enjoyed walking during our stay. "Buddy" was adopted by a local policeman who saw them out on a walk!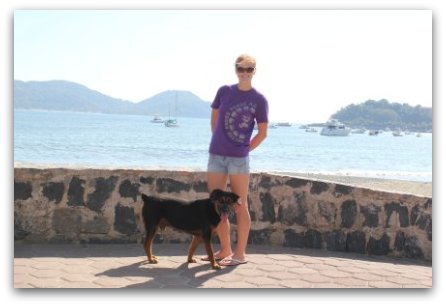 We are also proud to donate dogs and puppies when we can!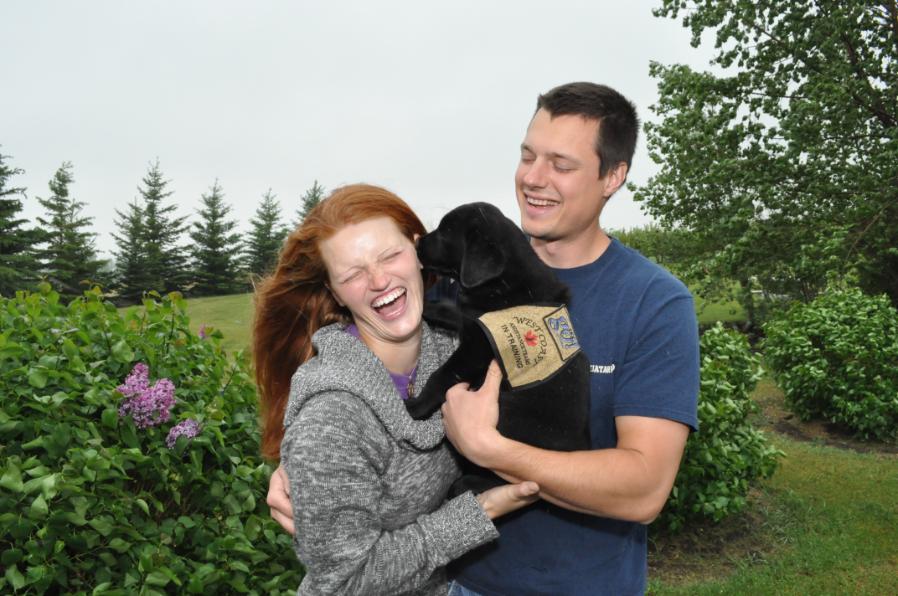 Here we are, saying goodbye to a handsome black male who now works with West Coast Assistance Teams in British Columbia!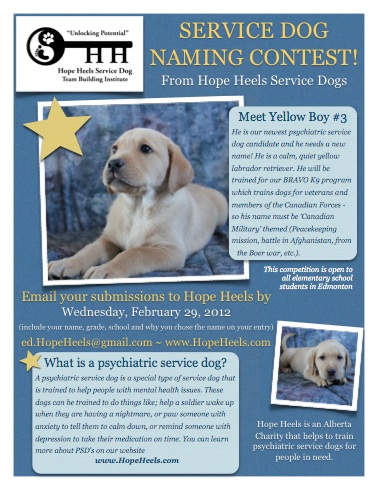 This is "Boomer", our first donated pup, who has been busy making headlines!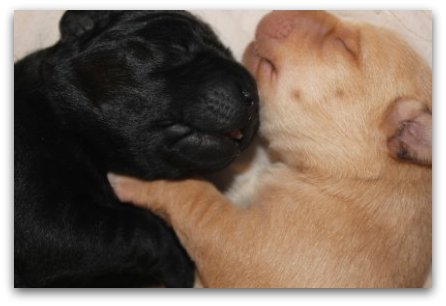 To date, we have donated six pups, and we look forward to donating more great pups in the future!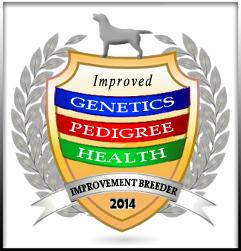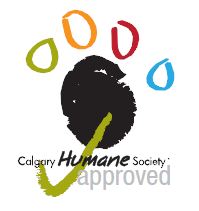 Okay, but what about breeding?
Starstruck Labradors is located between Calgary and Edmonton in beautiful Alberta, Canada. We breed CKC registered Labrador Retrievers of all colours! We breed first for health, as well as temperament, trainability, and conformation. We breed black, yellow, chocolate, fox red, silver, charcoal, and champagne colours. Typically, our puppies all have homes well before they are born, so don't wait until the last minute to contact us! Check our Pups for Sale page to see our upcoming litters.
We are proud to kick start what we hope will the beginning of a big change in the dog breeding world! At the current time, it is very difficult to ensure that you are buying from a reputable breeder, unless you visit the premises yourself, are shown detailed health records, and you know how to differentiate between a substandard breeder and an ethical breeder.

For families who are purchasing from afar, there has not been any way to guarantee that the breeder they purchase from is a reputable one - UNTIL NOW! By inviting our Veterinarians and the Humane Society to visit our kennel and perform inspections, we hope that other ethical breeders will follow our example, and that YOU will demand that breeders undergo an inspection by an independent third party. Please read the letter that our veterinarian sent us after visiting our kennel on our References page. Here, you will also find more details on the Breeder Inspection Program that was conducted by the Calgary Humane Society.

We spend a lot of money doing health checks on all our breeding dogs, so as to provide you with the best quality puppies we can! We use digital radiography to screen for hip dysplasia and elbow dysplasia, and a veterinary ophthalmologist to screen for eye diseases (CERF). We also perform genetic disease tests for PRA, EIC, CNM, DM, as well as any other areas that may be of concern with a specific dog. For more information, please visit our Genetic Health 101 page.
Our breeding dogs are always pets first, and they live in family homes through our Guardian Family Program. The dogs that we breed travel back and forth between us and their families during their breeding career, and retire with the same families. We usually retire our breeding dogs at 4 years old, and our girls have a maximum of three litters in all but the most exceptional cases.
Through our Lifetime Return Policy, we welcome back any of our dogs at anytime. Dogs sometimes fall through the cracks as families break up, but we are happy to have them back, so we sometimes have adult dogs available for new homes as well throughout the year.
We put our animals first. Nothing is left unattended, and each puppy, big and small, old and young, is ensured a happy, healthy, and safe life. We breed quality dogs that will make wonderful companions at your side in your home, in the field, in the water, on the job, or just in your easy chair! We work hard to provide our animals with content and comfortable lives - and thank you in advance for supporting ethical breeding!
Our goal is to see happy, healthy puppies find their places in loving families.
Carleton and Valina - Starstuck Labradors
2012 Responsible Breeder Award - Humane Society Approved (2012) - Veterinarian Inspected - International Improvement Breeder 2012-2015