All of our lovely Moms were born here!

All of our mothers have been DNA tested for EIC, PRA, CNM and DM. Their hips and elbows have been evaluated by the Orthopaedic Foundation for Animals.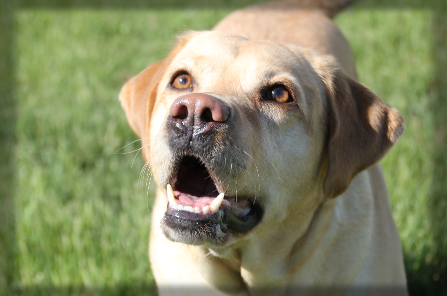 The daughter of Bullwrinkles and Monet, Dalia finished all her health testing with flying colours and could have black, chocolate or yellow pups this year.
With a outstanding retrieving drive, and a Can-Do attitude, Dalia is a fun dog to have around on a sunny afternoon at the park. She also likes to "talk" (not bark) to the people in her life, as if to tell them a story about her day!
We are excited to see what the future holds for this lovely gal, and what kind of pups she produces.
Born to Beaver and Ruby, this swift little retriever is called Taylor. She has finished all her health testing and could have black, chocolate or yellow pups. We are hoping to have just one litter with Taylor this Summer, before she retires.
An happy-go-lucky gal, with eyes that could make your sandwich fall right into her mouth, this gal is guilty of breaking hearts all over the world!
Why You Gotta Be So Mean???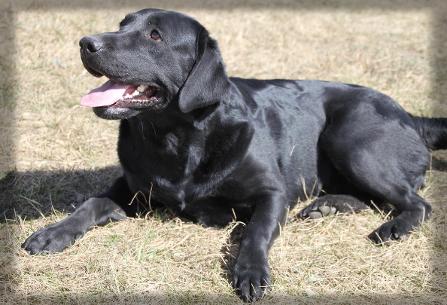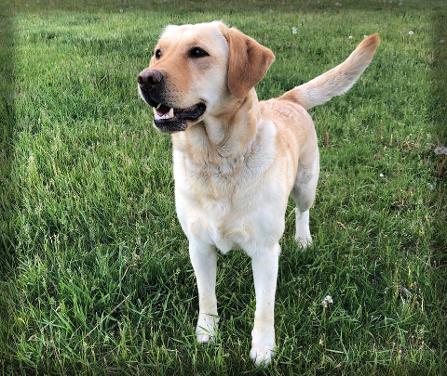 With the sweetest little face, this pretty lady was born to Polly and Frankenstein and is planning to have her own pups shortly!
Spunky, and a touch
mischievous, "Golly" is guilty of sneaking in for kisses, and stealing off with hearts!
While Golly's father was born here at Starstruck, her mother was a new bloodline we brought in to invest in healthier puppies! You can read more about our genetic health practices on two pages:
The daughter of Vader and Mamacita, "Grr" has just planned to have her first litter with us.
Because Grr has a chocolate mother, we know she could have chocolate pups herself, and there is also a chance that she carries the gene for yellow too... time will tell!
Grr has an endearing temperament, both active and goofy, but also affectionate and tender too! We hope she shares these fantastic qualities with her babies!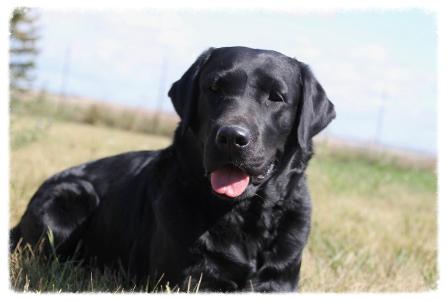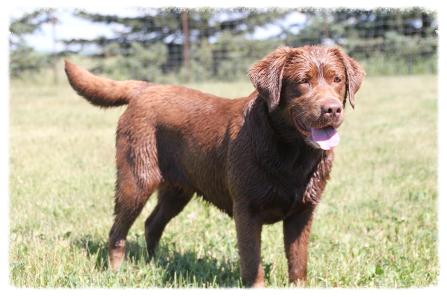 We can't begin to describe how excited we are to announce that Preciosa will be having her first litter this year!
Descending from Foley, Juni, Folo, Puddin, Hemsky, Virgo, and Bonita, Preciosa has been one pup that we have been building for a decade - so to speak! (Check out our retired dogs' page for a family tree!) She is also the daughter of Chewbacca.
With her health clearances in place, we know we are going to try having pups with her, and the lucky guy will be Vader!
Wish them luck!
Just gorgeous! We can't say enough about how wonderfully "little" Cerdita has grown up! Born to Mamacita and Ernie, Cerdita has matured into a perfect, and big gal!
Cerdita can be sweet, cuddly, and then spring into action, retrieving and generally goofing around! What a lovely balance of maturity, with flashes of puppy ridiculousness!
For her first litter she was bred to Rajah, the proud Momma of TEN babies.. she fell completely in love, at first sight! We are so lucky to have Cerdita!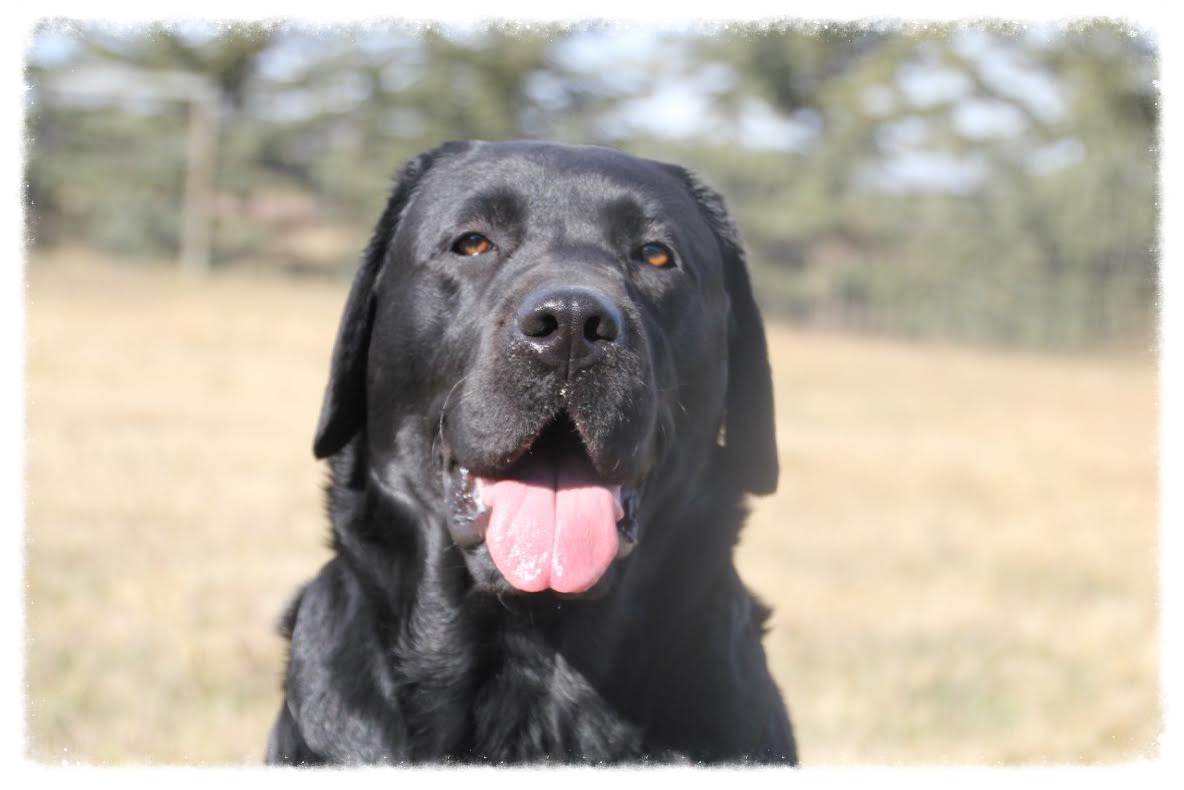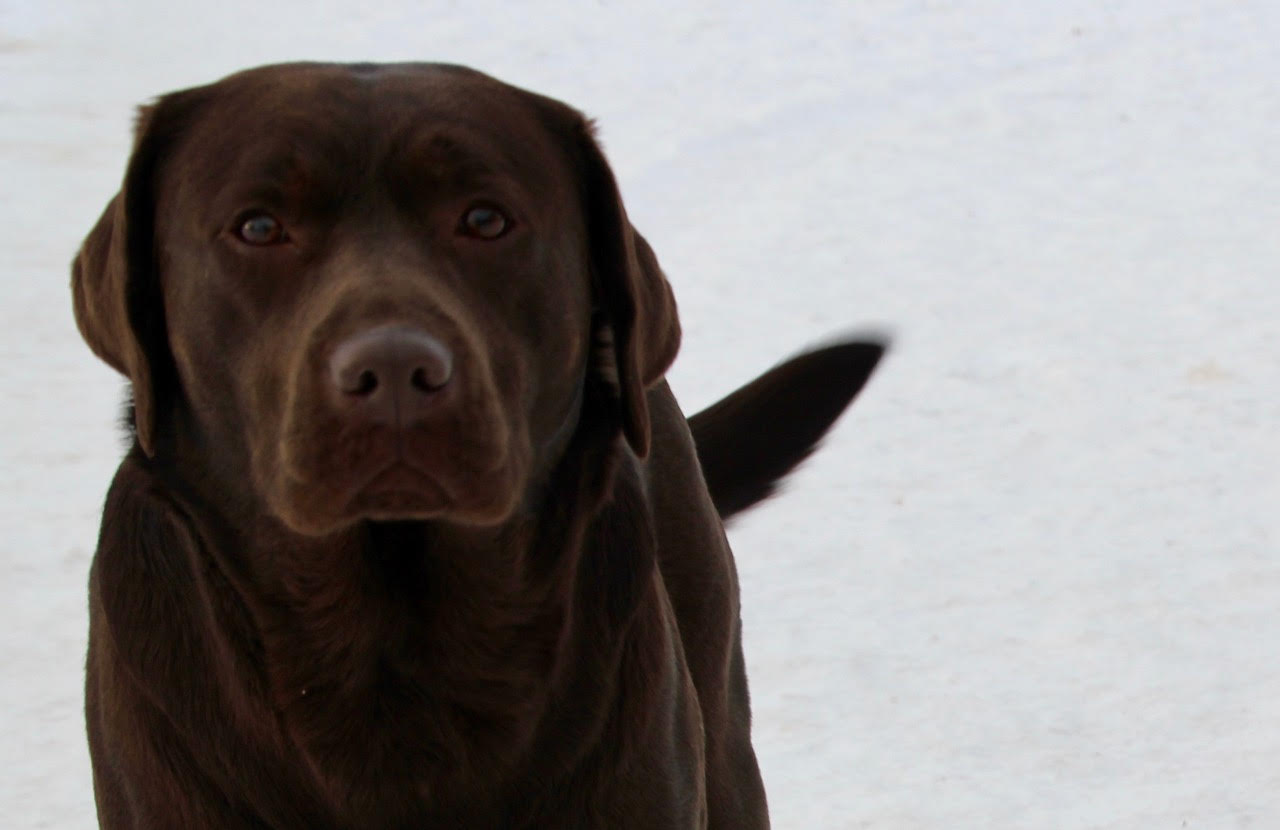 A rich, dark chocolate gal born to Chewbacca and Tootsie Roll, we named this beauty after a Hershey's chocolate Kiss!
Kisses is a wonderful pooch, with intense dark brown eyes and coat. She is affectionate, kind, and love to play with everyone she meets.
We hope her first litter will be born in 2019, which will be a fifth generation born here at Starstruck!
Her eyes sparkle like warm amber in the sun, even when it is cold outside! You could say she has a bit of FLARE...
As a part of our Guardian Program, Flare has her own family, so she lives spoiled all the time! A real spunky, sensitive and loving pooch. She is a mixture of intelligence and a bit goofball!
The only pup we kept from her parents, we are excited to see Flare become a mother!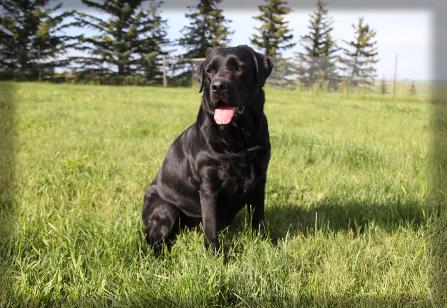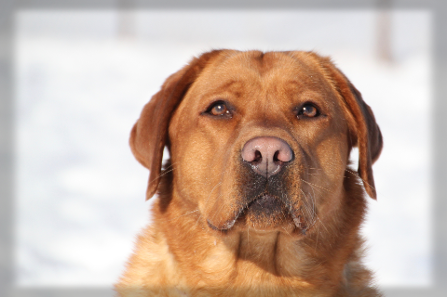 This gal looks like she could have a hot temper, but like all the other redheads here, she is really just a big ball of love!
Fox'n, (rhymes with oxen) is the daughter of Ruby and Optimus Prime. Although she isn't as dark red as her dad, she every bit as sweet as he is!
Passing her health testing with flying colours, Fox'n will be expecting her first litter in the Spring. We expect black and yellow pups from her, and we hope they get her charm!
The only pup kept back from her litter, Aries-Aphae (ah-fay-ah) has completed the necessary health testing for our breeding program! The daughter of Gemini, she is Spirit's half-sister!
She could have yellow, chocolate and black pups, all depending on who she is bred to.
With an outgoing and happy-go-lucky personality, she is sure to charm anyone who meets her. With her own family, through our guardian program, Aries-Aphea lives in Southern Alberta.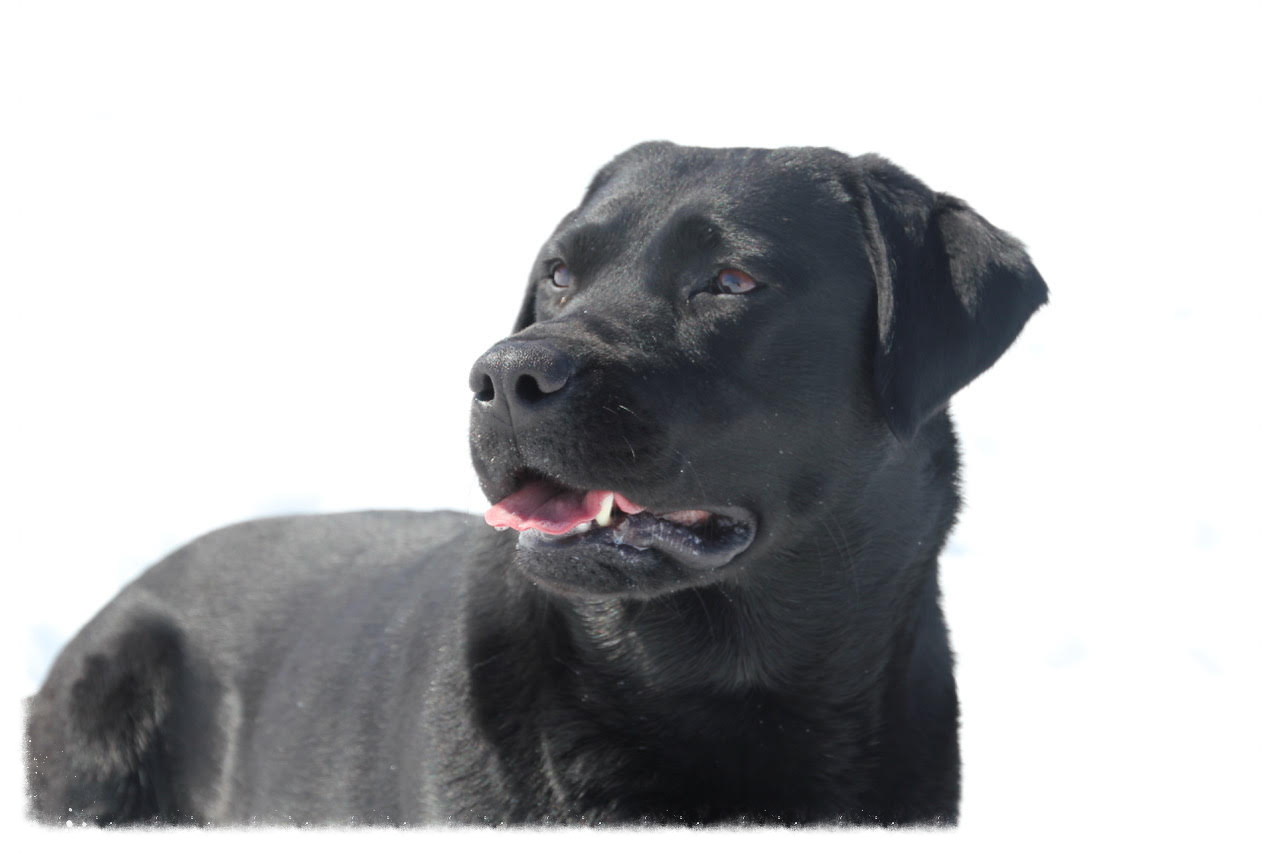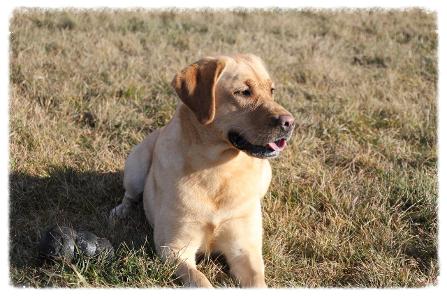 This beautiful daughter of Saga and Chewbacca wasn't our first pick of her litter ... the family who was suppose to take her home had a change of plans!
As it turns out, it was meant to be! Spirit grew into one of the most stunning dogs we've produced yet, and because we kept her, we realized she really was the pick of the litter!
After acing her way through our usual genetic health testing, Spirit will be having pups in 2019!
The only daughter of Sweet Pea, and fathered by Chewbacca, Gigi's colour is nicknamed a "Dudley" Labrador.
This means that she is both chocolate, and yellow, at the same time! She actually doesn't carry any genes for black. So she can only have black pups if bred to a black male, like Bonjo or Chief.
We have been waiting (trying to be patient) for her to grow up, and she has matured into beautiful and very kind dog. We can't wait to see what her puppies bring - joy and love to their families and all who meet them, too!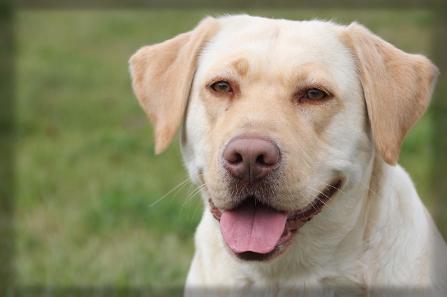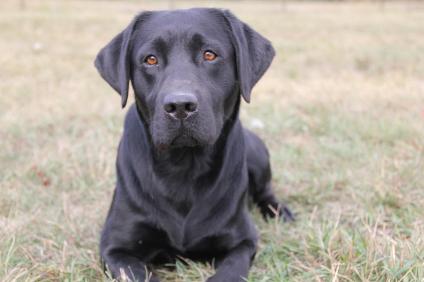 The sister of Cleopatra and the daughter of Minerva and Optimus Prime, these gorgeous amber eyes belong to Tuya.
After passing her health testing with flying colours, we hope to breed Tuya for black and yellow pups and keep building on a pedigree we've been working on since the very beginning! Tuya's family tree traces back all the way to Foley, one of the first females we ever had!
We are excited to see where this next generation takes us!