Most of our lovely Moms were born here!

All of our mothers have been DNA tested for EIC, PRA, CNM and DM. Their hips and elbows have been evaluated by the Orthopaedic Foundation for Animals.

Just gorgeous! We can't say enough about how wonderfully "little" Cerdita has grown up! Born to Mamacita and Ernie, Cerdita has matured into a perfect, and big gal!
Cerdita can be sweet, cuddly, and then spring into action, retrieving and generally goofing around! What a lovely balance of maturity, with flashes of puppy ridiculousness!
For her first litter she was bred to Rajah, the proud Momma of yellow, chocolate, and black pups! We are so lucky to have Cerdita!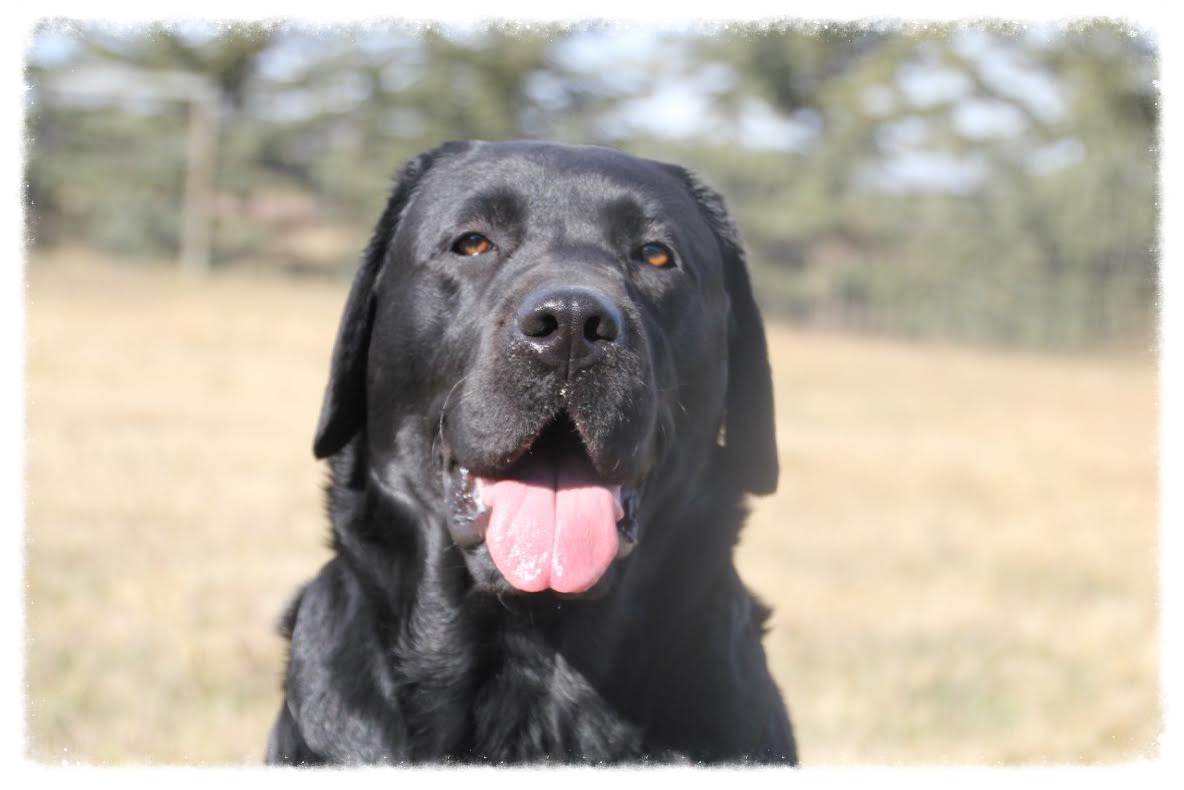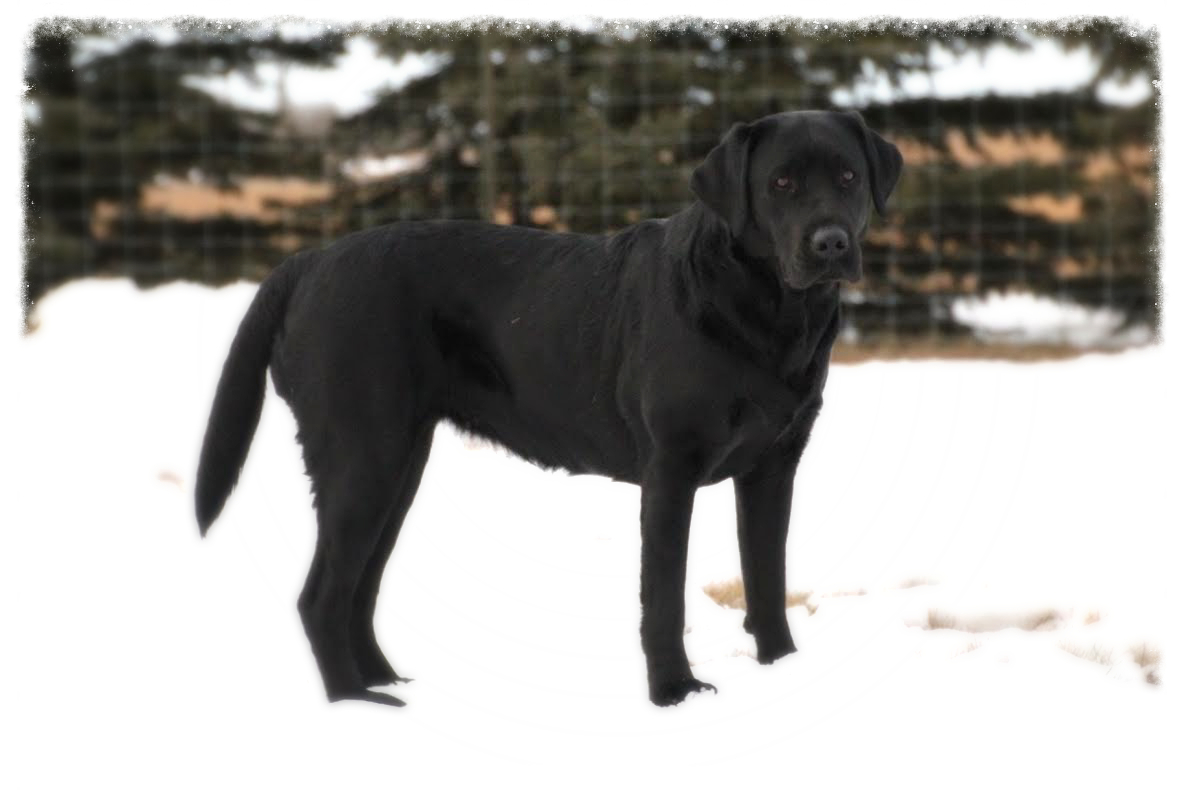 Moon is a beautiful black gal who was born to Vader and Biscuit in 2017 and lives in a wonderful home in Calgary through our Guardian Program.
A picture-perfect, medium sized girl, Moon has a wonderful balance of intelligence and a desire to please.
Moon is a wonderful mother herself, and could have black, chocolate, or yellow pups, depending on who she is bred with. After her litter was over eight weeks of age, Moon still wanted to be with them!
RooBee is a yellow female, born to Lacey and Virgo, who lives with her furever family in Calgary through our Guardian Program.
Her first litter from Vader proved she enjoyed being a mother very much, and she took to it naturally. For her second litter, she was bred to Optimus Prime, and they had red puppies! Wow!
RooBee is a medium/low energy female who enjoys playing, swimming, bum scratches, and of course, cuddling!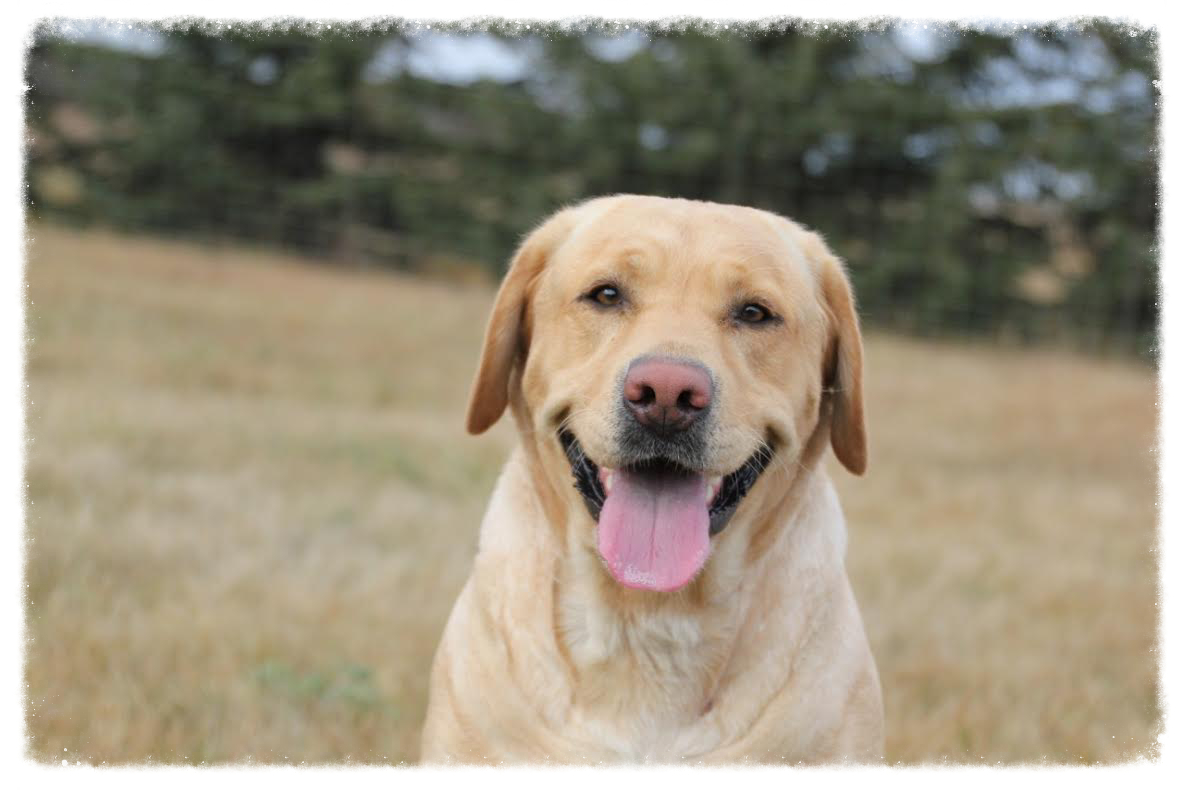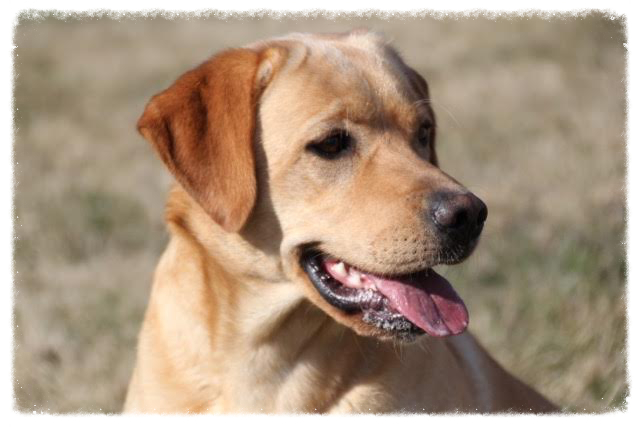 Sour Soother is a medium/dark yellow female who was born to Jelly Bean and Bullwrinkles in 2015.
She is a very well mannered little lady, and shows her heart of gold with her family in Calgary. She has had one litter with Chewbacca, which she hardly broke a sweat whelping! As a frist-time mom, instinct kicked right in, while she calmly and lovingly brought a lovely batch of pups into the world.
Her eyes sparkle like warm amber in the sun, even when it is cold outside! One of our smaller females, Sansa was born to Bullwrinkles and Minerva.
She lives with a loving family in Calgary, so she lives spoiled all the time! A real spunky, sensitive and loving pooch. She is a mixture of intelligence, drive (driven by her heart) and goofball!
Sansa is due to have her first litter this Spring, and depending on what kind of mom she becomes, may have more before she retires with her family for good!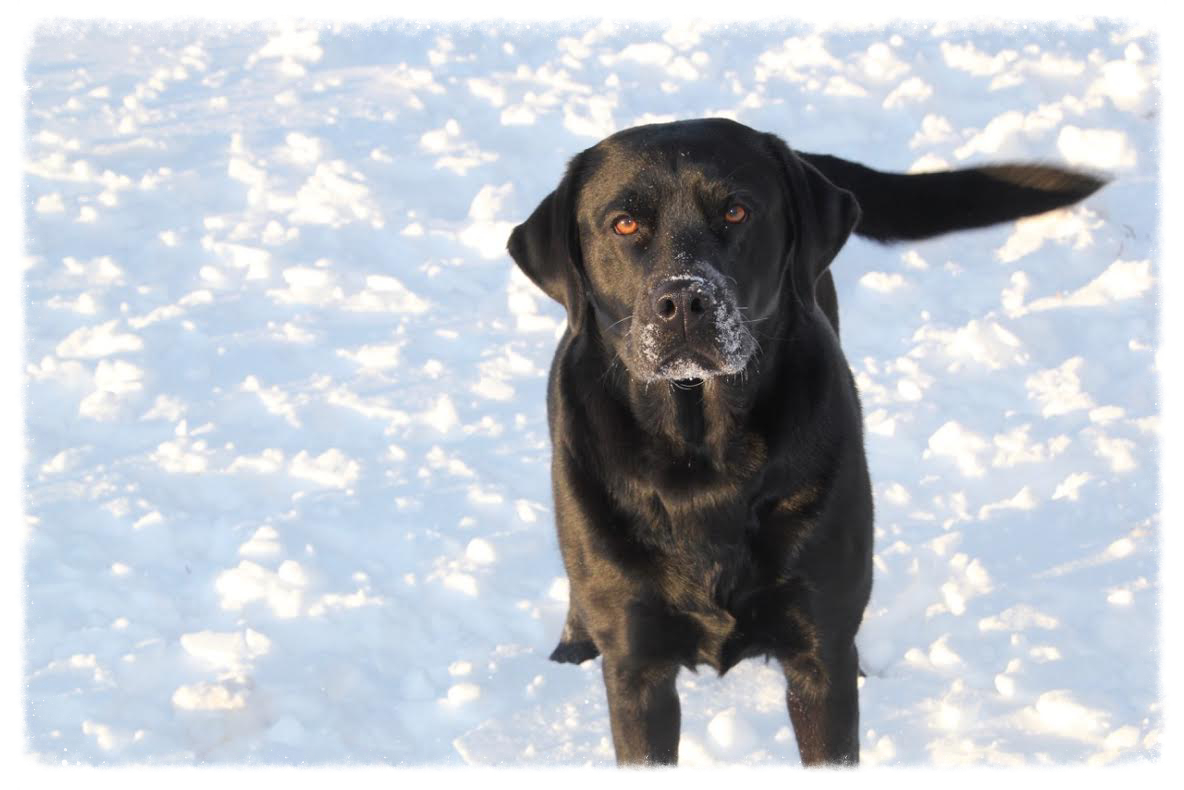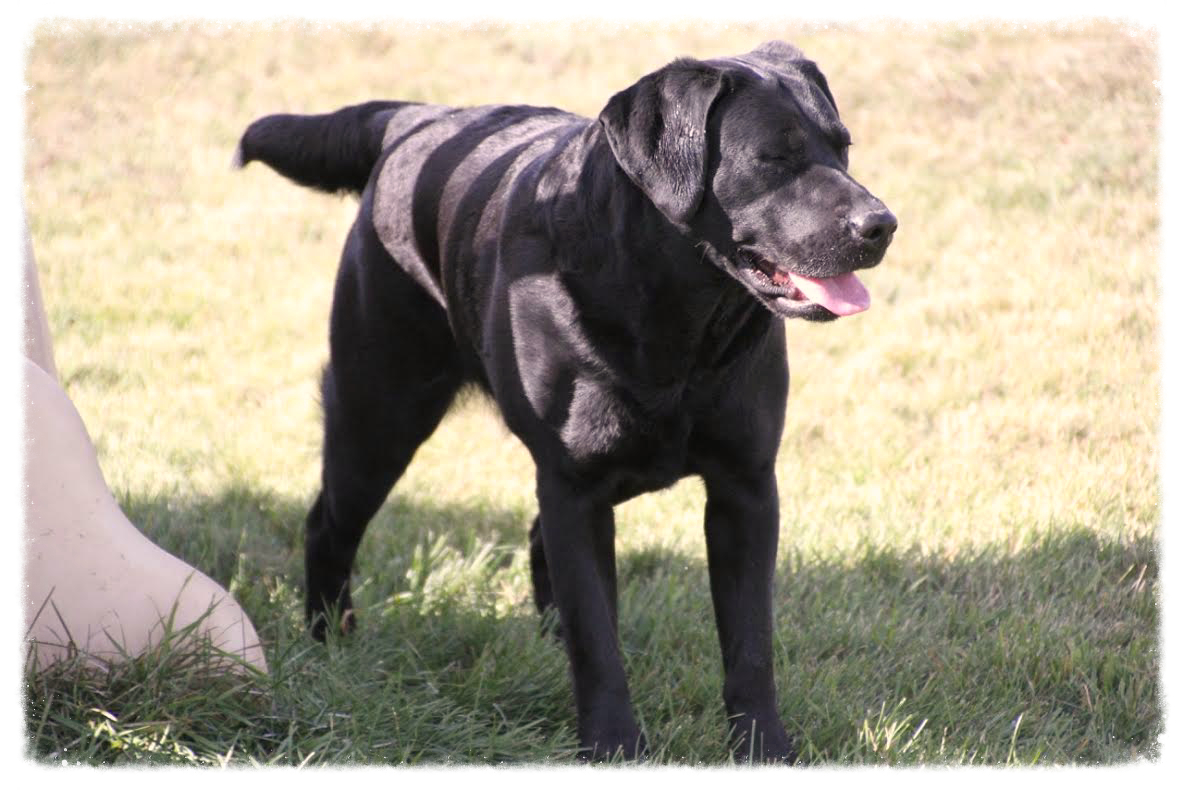 Lily is a stunning black female, who was born to Ginger and Bond in 2014.
Although her brother, Merlin is also in the guardian program, Lily is the only one who has had puppies.
Lily has given birth to one lovely litter, fathered by Spud, and we hope she will have at least one more litter before she retires! Her gentle, yet spunky, personality will endear her to anyone in just a moment or two!
Maggie is a beautiful dark yellow/red female who was born to Biscuit and Ernie in 2014. Although we could produce even darker red pups with Maggie, we plan to breed for health and temperament before colour. This means, she will likely have yellow or black puppies .... perhaps chocolates, silver, charcoal, or champagne!
Maggie has had one litter with us, and will likely have one or two more before she retires.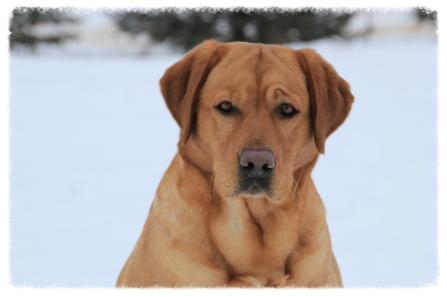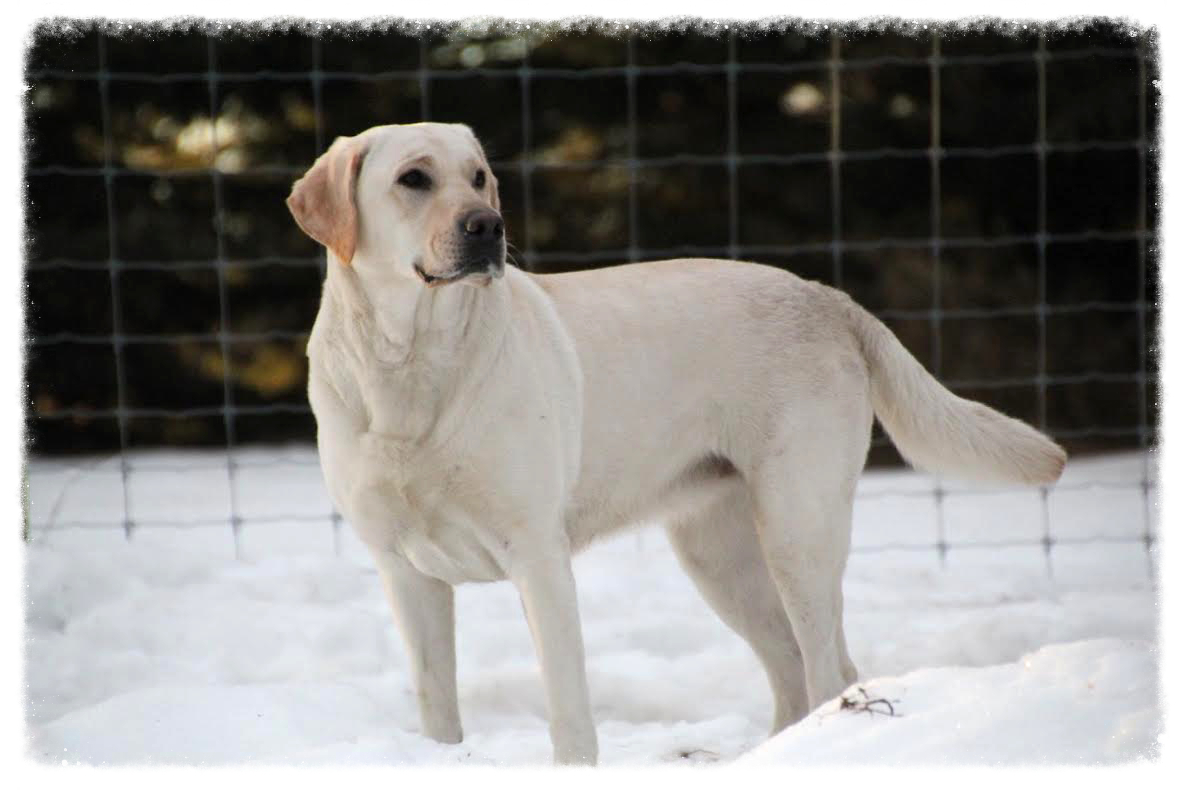 A very light yellow, DNA is a daughter of Lacey and Mungo. Both she and her sister, Karma, are mothers now and both live with different families in Alberta.
DNA was a fantastic first-time mom, with the patience and love that makes perfect family companions, we are lucky to have her as a mother.
Even when bred to a very dark red male (Optimus Prime) DNA's pups were still lighter in colour than their father.
A beautiful combination of both Gemini and Bullwrinkles' characteristics, Sarabi has just joined the breeding program after a long wait!
We are excited to see pups from her and Vader in 2017, and perhaps another litter from her in 2018. If she is as delightful a Mom as Gemini was to her, we will be so very fortunate to be offering her pups to homes this year!
Sarabi could have black and yellow pups, with a possibility of chocolates too!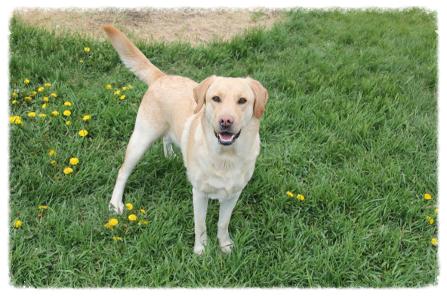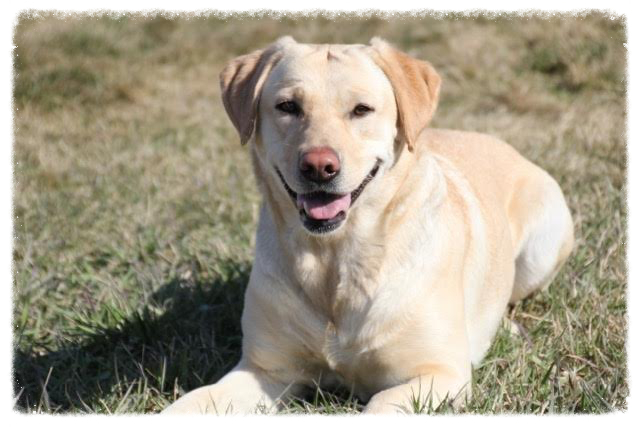 Karma is DNA's sister, both who were born to Mungo and Lacey. She is a fun and spunky goofball who lights up any room she walks into, with her mile-wide smile, and contagious happiness.
Karma lives with a spectacular family in Calgary, keeping them on their toes with walking, running, and swimming regularly.
We hope Karma has a easy time being a mother, like her mother did before her, and we are able to keep a couple of her daughters to continue bringing joy and laughter to even more families.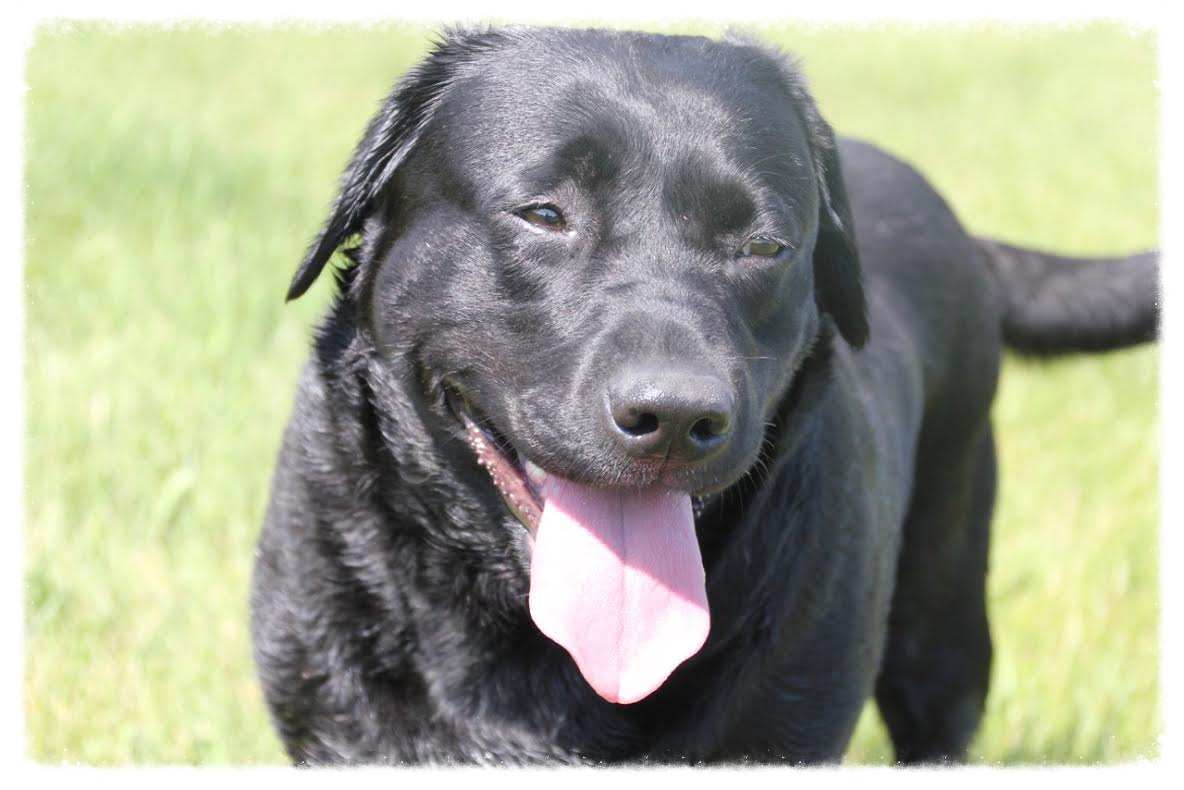 This stunning black female is a daughter of Keisha and Jack, born in 2014. She has just been bred to Bullwrinkles for her first litter!
Sugar is a sweet-tempered gal, who loves being with her people, and stealing hearts of everyone she meets! She is affectionate, intelligent, and loves to play!
Sugar can have pups who are black or yellow, and we are excited to meet her litter ones this Summer!
This little lady has a very familiar face, in a way. The daughter of Lacey and Chewbacca, a sister to Rajah, Bria comes from two of our most favoured bloodlines!
A wonderful balance of beauty and brains, Bria is likely to make anyone she meets believe in love at first sight!

Passing all of her health testing, Bria could have black, chocolate, or yellow pups, depending on the sire.