Occasionally we have adult dogs available for re-homing, those who already have deposits with us have "first dibs" on these rare treasures. If you wanted to get on our deposit list as well, please complete and online application.

Only six months old, but an old soul, Taylor is available to a guardian family now!
She was born to Ruby and Beaver, and has been mellow and gentle since she was a young pup. She embodies the best of both worlds... a young enough pup to grow into your family, but mature enough to go easy on a novice!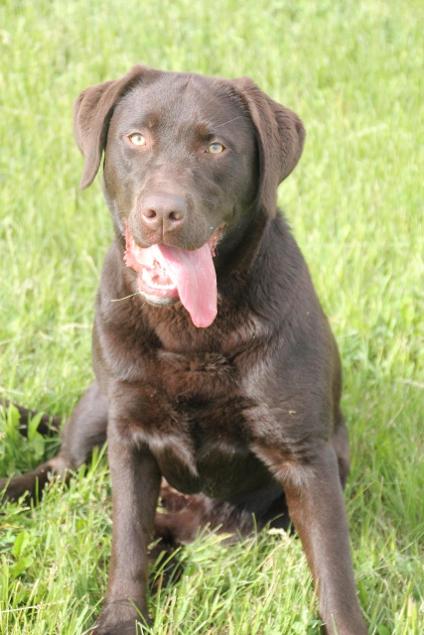 This stunning chocolate female was born to Chewbacca and Saga. Her first birthday is in July, and she is available through our guardian program.
She is kennel trained, housetrained, fully vaccinated and looking for a home who has has some experience with labs.
With a heart of gold, and eyes that can melt through your soul, she is a gem who will make you fall in love at first sight!

Why not check out there great sources as well?

Labrador Retriever Rescue!
http://www.calgarylabrescue.com/home.htm
Edmonton Dogs, needing forever families!
http://www.edmontonhumanesociety.com/index.php?option=com_content&view=article&id=1&Itemid=3
Calgary Dogs, needing forever families!
https://www.calgaryhumane.ca/adopt
Red Deer Dogs, needing forever families!
http://reddeerspca.com/home/pet-adoption/view-all-adoption